Discussion Starter
·
#1
·
A solution for those of you that end up riding both during the day, but end up stuck riding home at night. Bring your clear visor and w/ these sunglasses, you'll be just fine.
-------------------------------------------
http://uncrate.com/stuff/oakley-wind-jacket/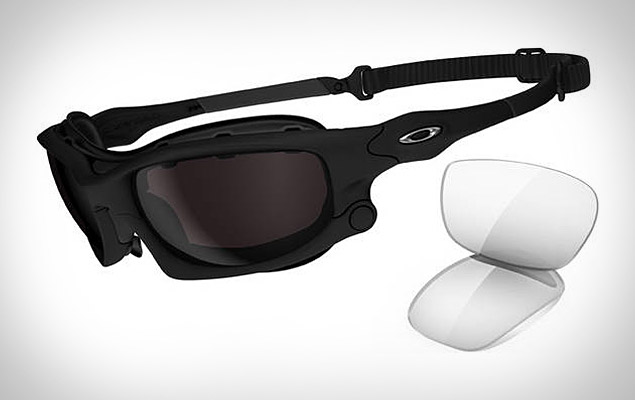 Oakley Wind Jacket
Protect your eyes from the wind while maintaining the proper level of cool with the Oakley Wind Jacket ($220). Designed with motorcyclists in mind, the Wind Jacket is a modified version of the Split Jacket, featuring snap-in gaskets for a protective, wind-blocking seal, a removable strap to keep them securely sitting on your noggin, and included sets of interchangeable dark and light lenses so you can keep your eyes from drying out whether it's a sunny day or moonless night.