2004 600rr, bought new. about 16k miles (have to check)
-marchesini wheels
-penske shock
-race tech fork internals
-race bodywork (along with street stuff)
-sliders
-spools
-520 conversion (gold RK chain), 0/+1 gearing
-heated grips (need to reconnect them)
-db tinted Piug screen
-jardine exhaust
-Power Commander, custom map
-fender eliminator
-also still have stock exhaust and fender, included
-tags good till May of next year
-never stunted
-2 low speed lowsides at track, with track bodywork. some scrapes on passenger footpegs remain but otherwise great condition.
-spare set of stock wheels included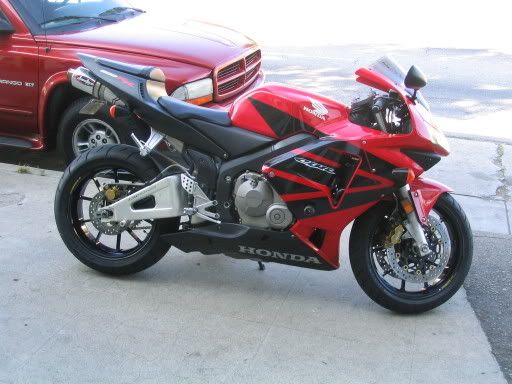 race bodywork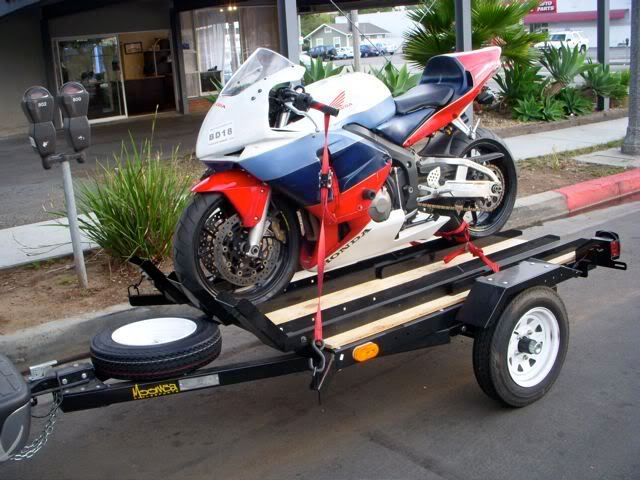 $4000.
Work has been slow this year and the extra cash will make my wife feel better. I'm going to parlay my "sacrifice" into an exotic bike when work is more stable (**cough** ducati 1098 **cough**)...
In the meantime I have my buddy's fzr400 race bike to track and John has offered his gixxer 750 for street use...so I think I'm covered, lol.