·
Drama Queen Extraordinaire
Discussion Starter
·
#1
·
I just sold my last vehicle, a 2006 Yamaha YZF-R1 Raven.
Now I picked up a 1966 Triumph Bonneville 650 Custom Bobber. The 650cc engine was bored out to 680cc's. It has straight pipes and is a suicide shifter. It's probably the loudest thing I have ever heard. It also has a custom Harley sportster front end.
I need to paint it though, because the gas tank says "Old Dude" and I'm 21.
This is the 6th motorcycle I've owned. I plan on picking up a 250 2-stroke dirt bike up this weekend too, probably a 2001 cr250.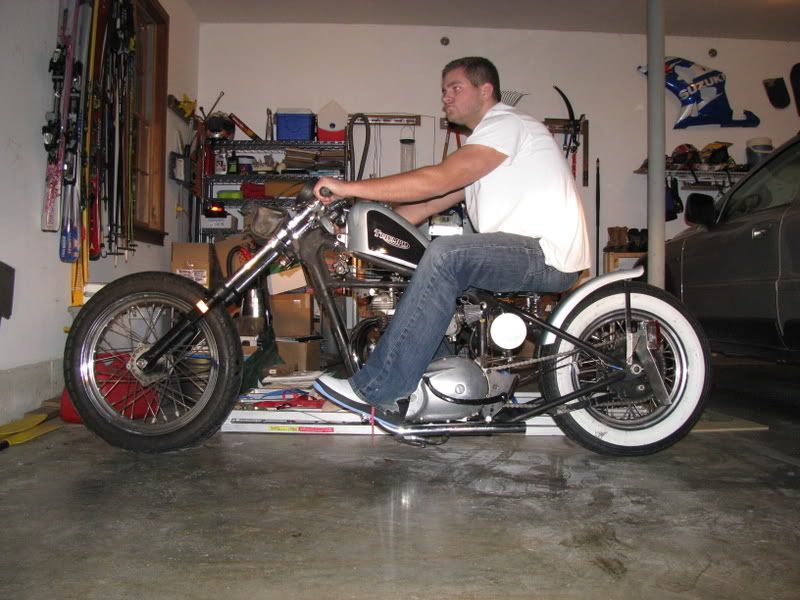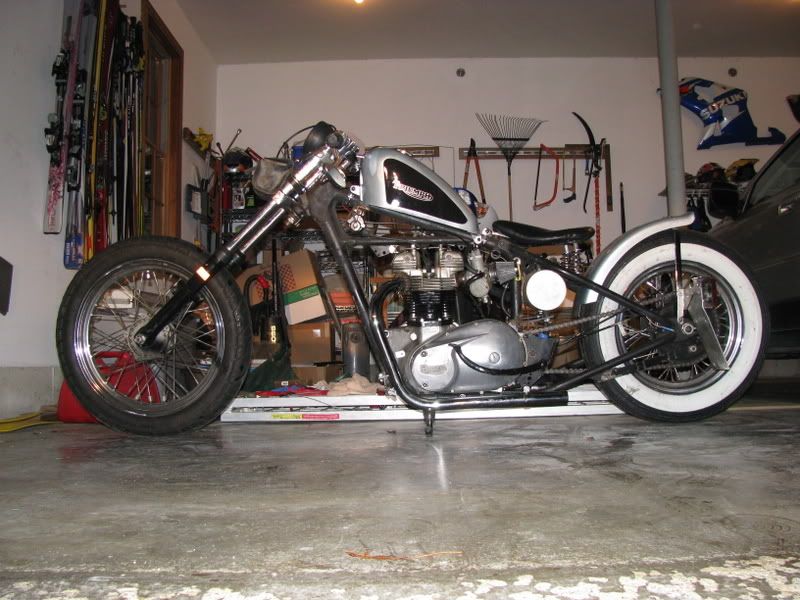 I'm probably paint it like a bright ferrari red and put a chrome skull on the suicide shifter