Picts from Laguna Seca + Nick from MRI + (updated with girls)
Me and Nox (my brother) decided to go see the motoGP race a couple of weeks ago and its way rad up here. We couldnt find a hotel in monterey or Salinas so we are staying in King City. This is how we got up here: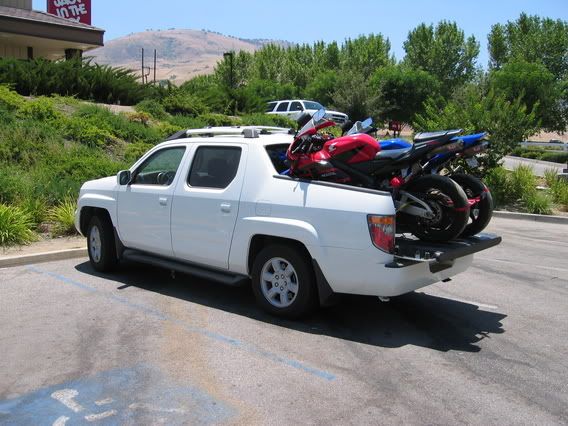 Monterey was kickin'. Id say over 1000-2000 bikes on cannery row. This pic is at the very end of it: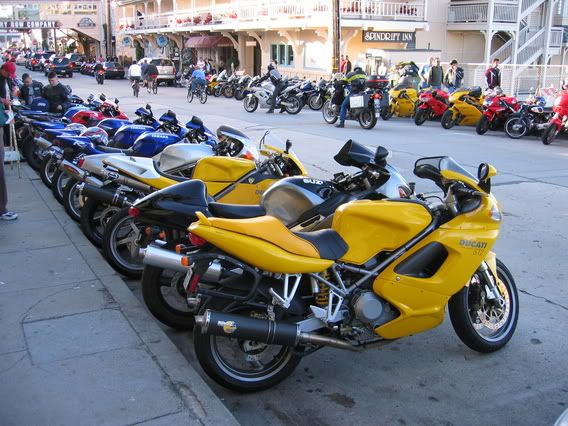 Flowing off the street and into the boardwalk...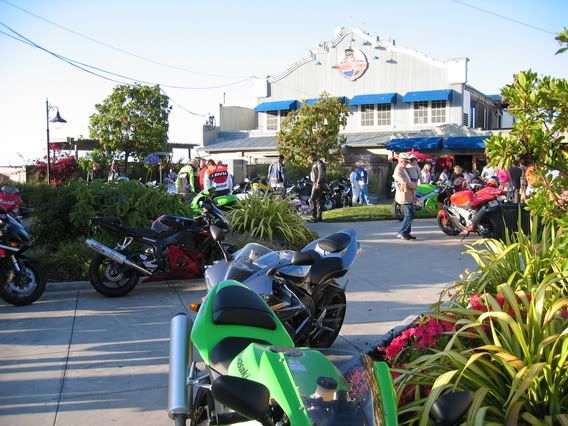 We got back to our middle of nowhere motel in King City (there really is nothing here) at 11:30. Guess who drives up? Nick from MRI. What are the chances? Really, think about it! Look it up on a map. He was in desparate need of a bathroom for his GF and nothing was open in the area. So we invited him in: