https://mounts.factoryoutletstore.com/details/668470/ram-mount-x-grip-phone-mount-with-motorcycle-brake-clutch-reservoir-base.html?category_id=0&catalogitemid=600401
Gave this mount a go and wanted to give it a quick review on here in case anyone was considering a RAM mount for their CBR.
Pics are pretty bad but better than nothing.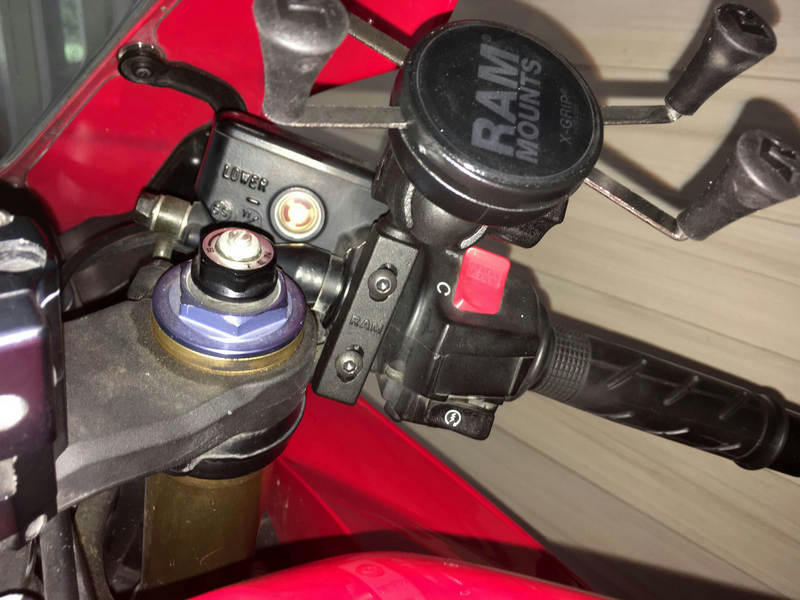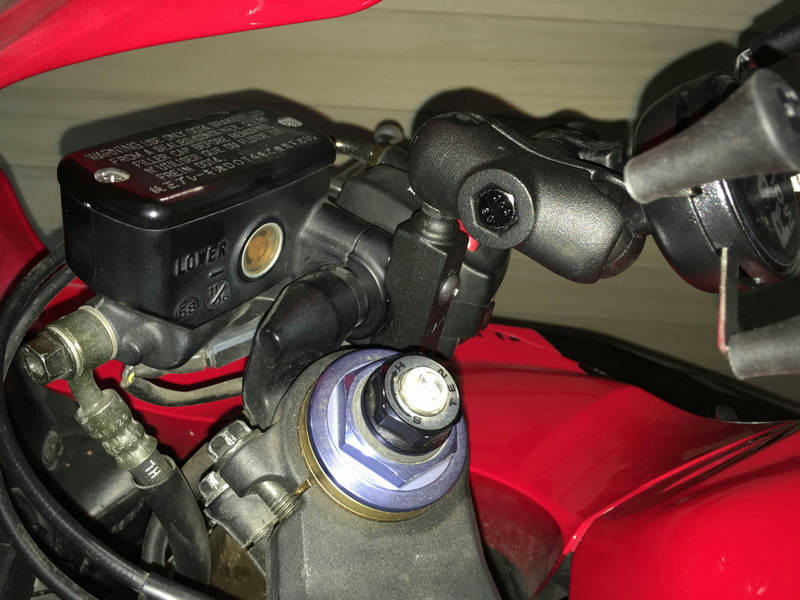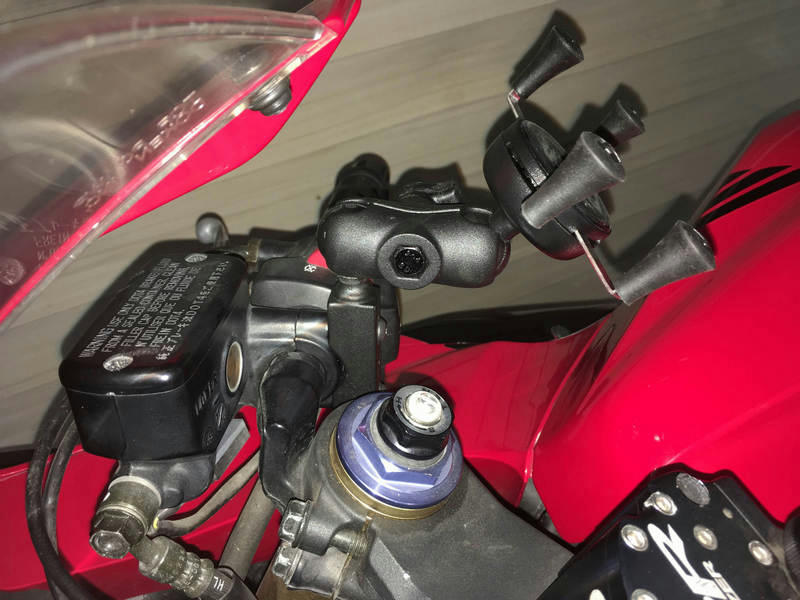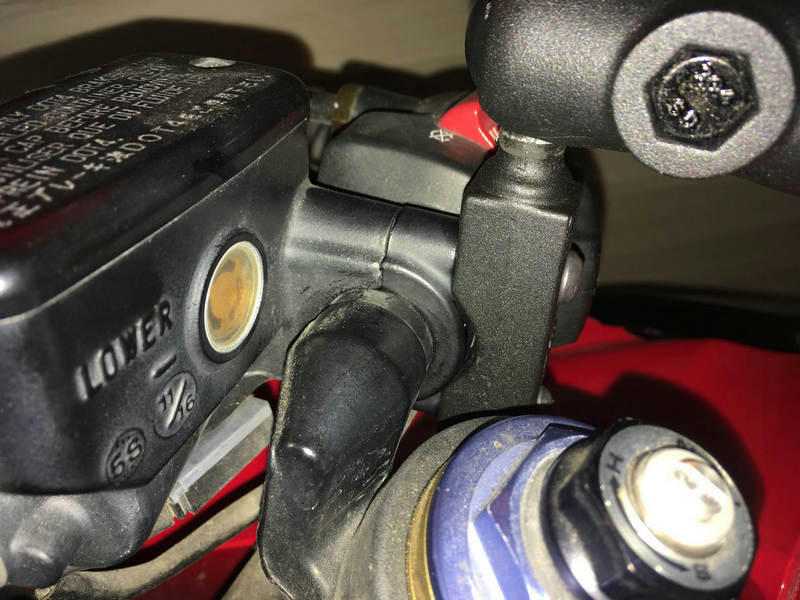 I couldn't mount it to the stem due to having a steering stabilizer, so I bought the reservoir kit. The included bolts were meant to be run all the way through a typical reservoir mount and nutted on the back. The bolts on my '06 600rr screw right into the reservoir itself, so I had to take a trip to Lowes to buy longer M6-1.00 bolts (40mm). From there it was quick work to get this up and running.
Everything seems solid, and I won't worry about the phone coming out of the grip. The package included a vial of superglue I'm assuming is for helping secure those rubber fingertips on the grip.
My only beef with this setup is the "arm" that comes with the package. It's only 2.5" long, ie the length of my pinky finger. On a sportbike, this doesn't leave you much flexibility. I ended up having to swing the arm towards me to get my phone out of the way of my windshield. I guess if you never had to turn the handlebars all the way to the left then you'd be free to mount your phone higher up, or more toward your gauge cluster, but good luck locking the steering. As it sits now, if I'm in a half tuck on the highway, I'd have to tilt my head down a bit to see the screen, which isn't the safest thing in the world. I'd rather be able to glance down quick as one does to check his speedo/gas guage (not that the 2006 gas gauge works anyways lol).
Anyways, I'll give it a go for awhile and see how I like it.