Discussion Starter
•
#1
•
Anybody seen some footage or played it yet? I downloaded the demo which was only for PS4 or PC so far. It's not available for the American market so you need to make a new account saying you live in the U.K. It hits stores next Friday 3/27.
The 3 playable bikes in the demo are the current gen 600rr, ZX-10r and the Street Triple R. It handles well and you can adjust the physics to your liking. Graphics aren't the best but it doesn't bother me too much. The game has over 100 bikes. What's awesome is the customization on the game.
You can swap out exhausts from real vendors like Akra, Arrow and Termi. You can change your grips and levers and put a fender eliminator. You can remove your mirrors and put on different color Marchesini wheels. You can also add a quickshifter to your bike, change the air filter and a whole bunch of other mods including brakes and the tranny. You can customize your rider too and they have brands like Shoei, AGV, Arai, Rev'it and Dainese. This is what my CBR looked like in the game when I got it.
After some slight exterior mods it came out like this: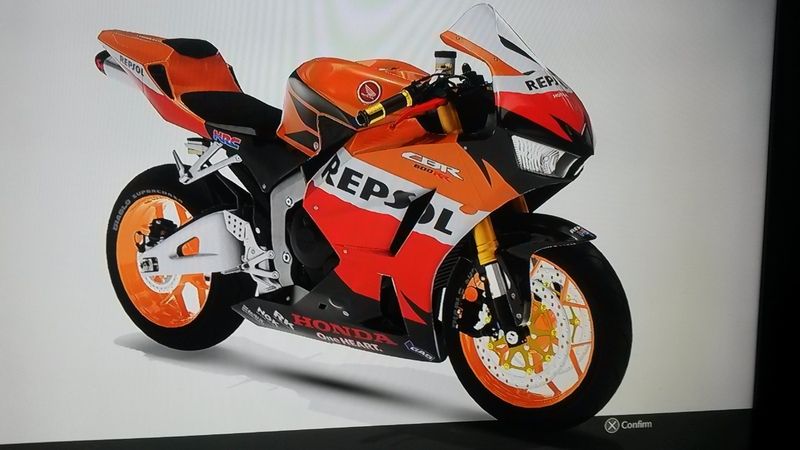 Here is some of the game in action.