Discussion Starter
•
#1
•
Well all the roadtrip talk in the other thread made me go back and look at some of my past roadtrip pictures. Figured I'd post a few of them up here too. This is the first really long roadtrip I did.... 18 days back on May 12, 2006. Some may have seen them before as they've been posted on other forums before, but for those that haven't... enjoy!
======================================================
(copy/paste from previously posted thread)
Well I figured I'd post these up here as well, just to show what most of my free time is spent doing. Anyways, this was back on the 12th of May, 2006. I loaded my bike down with luggage and hit the road on an 18 day adventure, which took me for 5126.3 miles, and through 10 states. Believe it or not this handful of pictures are only a few from the 376 that I took. Of course I couldn't post them all so I just picked out a few from different places along the way, and then all the rest of them are in an album, which the link is at the bottom.
Enjoy!
Ok where do I start... Oh yea, at the beginning!
Friday May 12th, at my dads house in south Florida. Bike all packed and ready to go!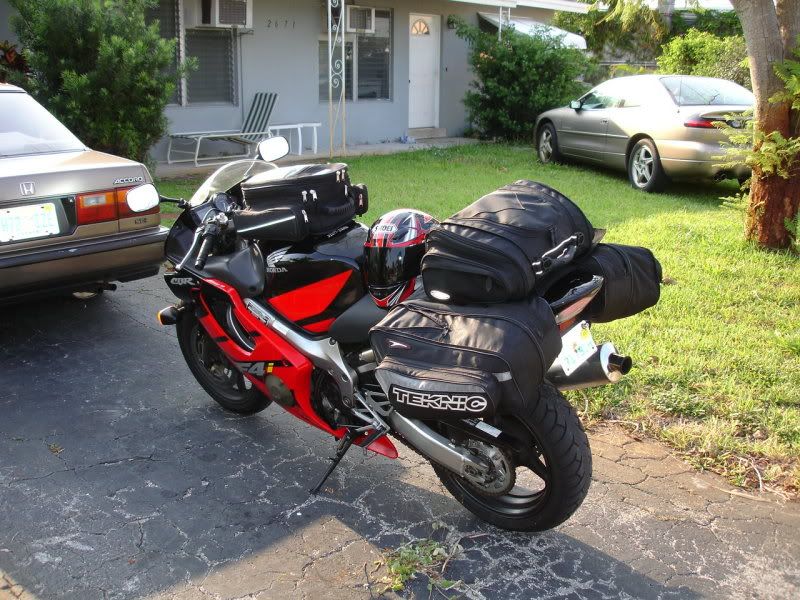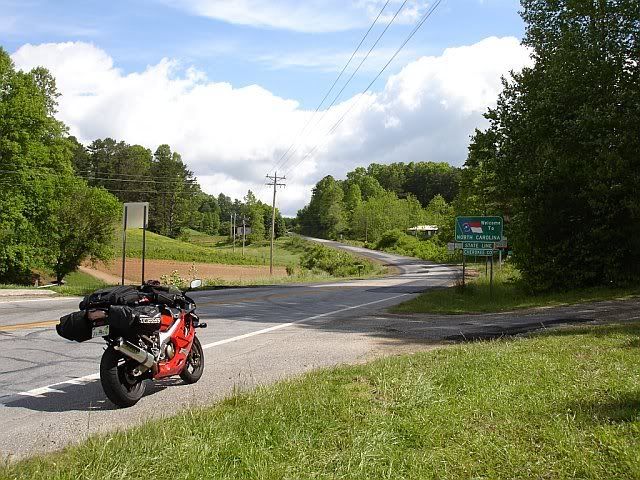 Rt. 129 in NC... I'm excited as this is my first time up in the mountains on the bike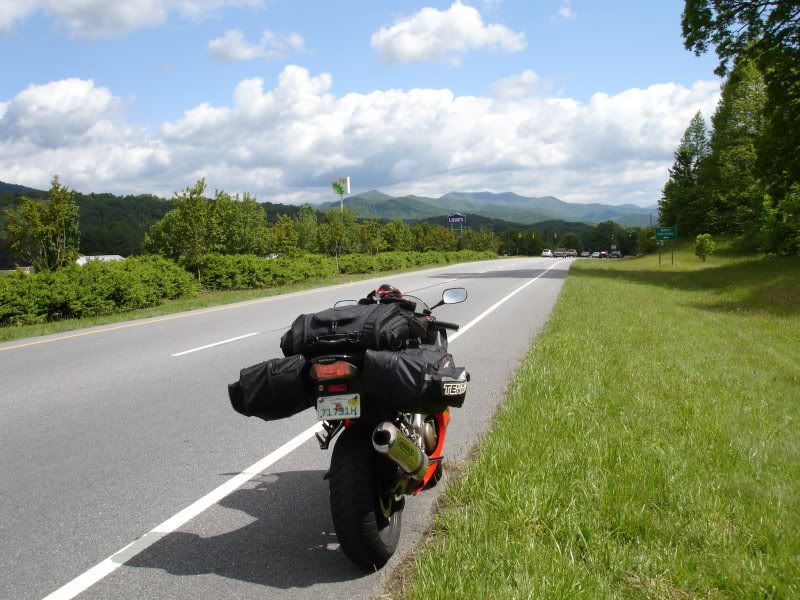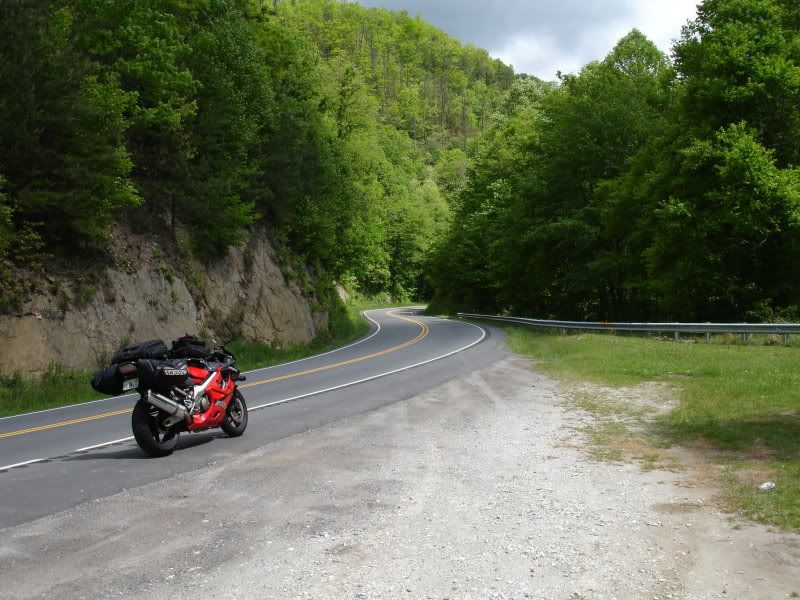 Some guy riding by on a bicycle saw me taking pics and offered to take mine
Met up with all my SoFla peeps at Fontana Village Resort. They had done a trackday at Barber the weekend prior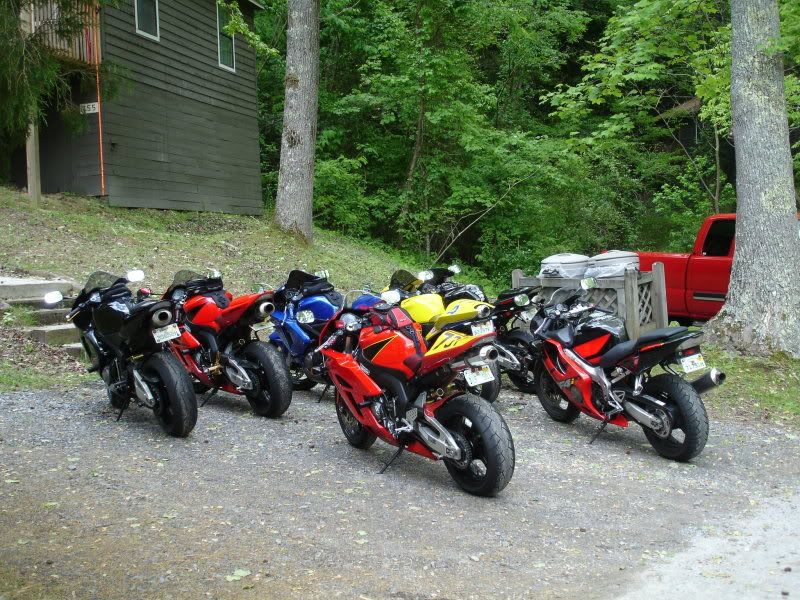 Overlook at the top of the Dragon