Okay folks, now that the bike has been revealed, its time to run a little thread to show my progression through this bike, and how it came to its final product at Infineon on 06-30-08.
I purchaesd a track bike (06 CBR600rr) and I did 2 trackdays on it and decided it needed some paint.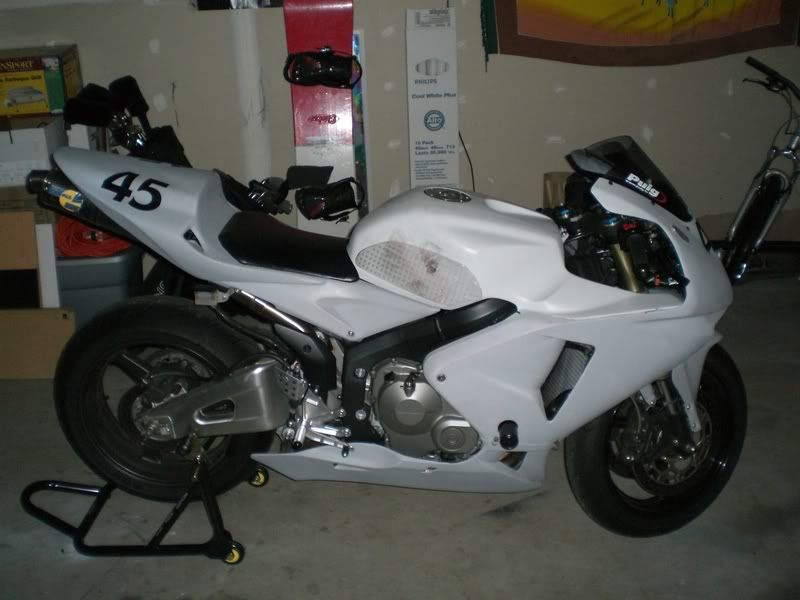 So what theme do I go with? Do I get it professionally done? Do I do it myself? I took the hard route of course, and decided to do it myself. I say hard, cause well, I've never painted anything in my life other than Rhino Line a bed once. Plus, I had a month and half to get it done before my next track day, so I figured I would give it a shot, and see what happens. Hell, its a track bike, it doesn't need to be perfect right?
So the fun begins.......