Shoei X-11/RF-1000 Suomy Helmets, Jackets, Gloves, Chain, and MORE!!!!!
I have a quite a bit of stuff for sale.
First off I have a Shoei X11 Vermeulen TC-3 Helmet for sale. Size Medium. PERFECT condition. No issues and all. Maybe wore a dozen times. Comes with the Helmet bag, Tinter Visor, Clear Visor, Shoei UpKeep Bag, Helmet, and the Shoei BOX. Everything is perfect!!!! These are retail $649.99.
ASKING $400 SHIPPED
O.B.O. ANYWHERE IN THE US.
Shoei RF-1000 Flutter Helmet in Pink. Size Medium. Perfect condition. Maybe worn 10 times. Comes with the helmet bag, Tinted Visor, Clear Visor, and Helmet. Still $330 Retail,
ASKING $250 SHIPPED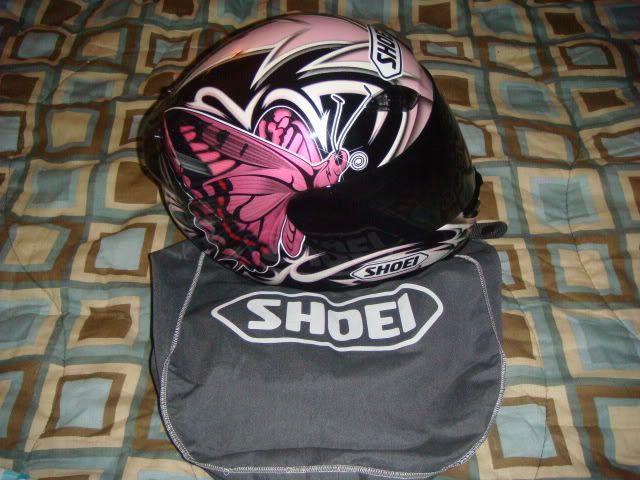 Suomy Bostrom Silver Spec1 R in Silver/Red/Blue. Great conditions. Size is a Large. Worn maybe 15 times or so. Comes with the Clear Shield, and I may have the bag, but I am not sure, it Might be packed away
Asking $320 OBO Shipped.

MotoGP Leather Jacket. Size is a large. I think I can find the Jacket Bag and Liner. The jacket is great. No wear visible. Asking
$150 SHIPPED
obo.
Shift Ladies Textile Jacket. Size is a Medium. Its textile and worn maybe 8 times. No visible Wear.
Asking $90 SHIPPED
OBO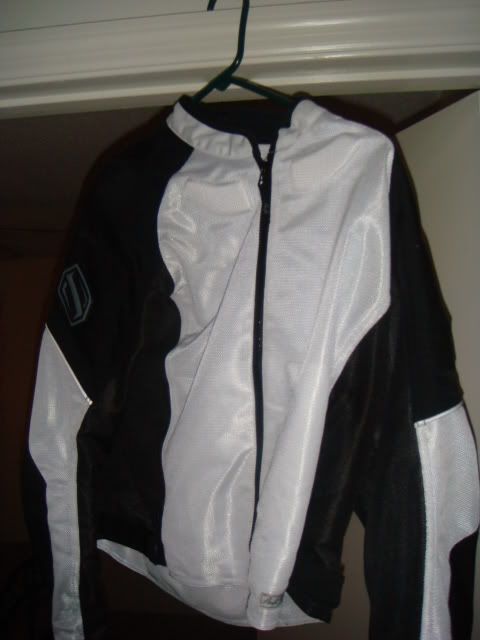 Icon Pink Motorcycle Glove Ladies. No Visible wear. Size are Medium. $55 Retail.
Asking $30 SHIPPED
obo.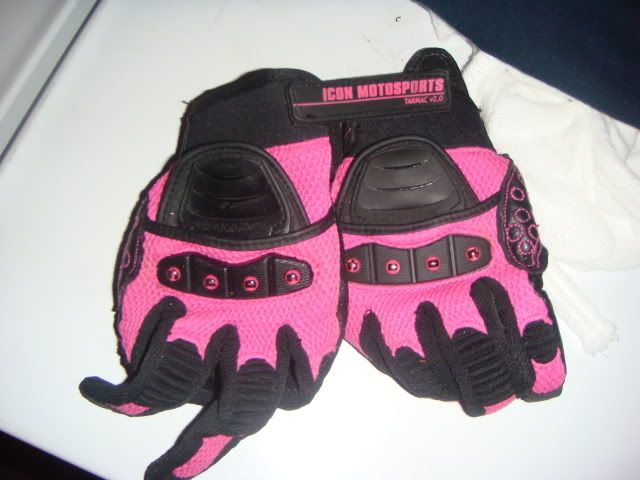 AlipineStar Octane Gloves. Color is Black with Plastic Knuckles. Still a Lot of Life. Used, but still in good condition. $70 Retail,
Asking $45 Shipped
obo.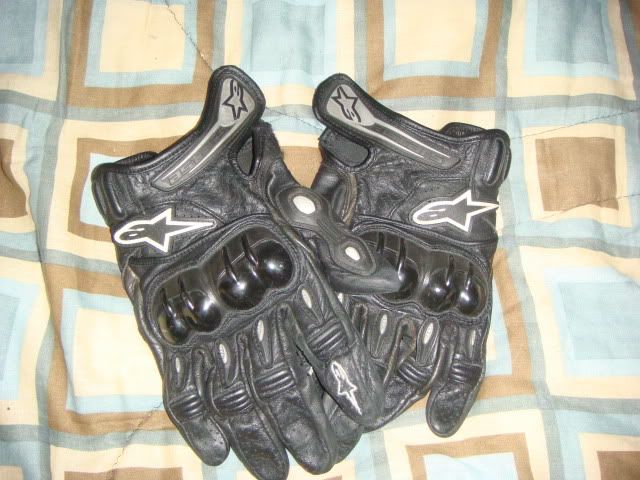 Internatrix Alarm. Everything works. Was previously installed, but then taken off. Voice and Alarm Alert. Shock and Perimeter sensor. (remote pictured below) Comes with a twoway remore.
SOLD

ICON Tank Bag/Back Pack. Good Conditin, the plastic is ripped on the seethru part, abut everything else works perfect. All sippers still good.
SOLD

Bully Chain. Comes with the Key. Lock is scratches but no issues and works perfect.
Asking $40 SHIPPED
Blue-Point/Snap-On MultiMeter. Works Perfect. Comes with Probes. Originally $150.
Asking $90 SHIPPED
obo.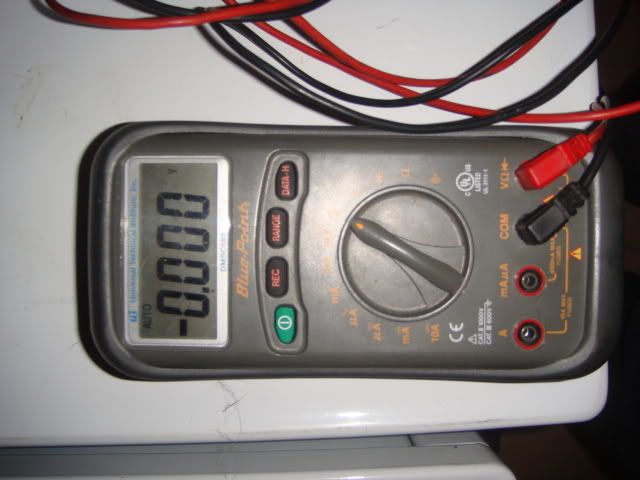 MORE STUFF IN POST BELOW

If you have any questions/offers PM me or PREFERRED EMAIL at

[email protected]

. Please try email first. I will respond as soon as I can.