Hi all, been a while since I've been on the forum but it is time to sell the bike. Hate to let it go but it's time. 2010 BOTY winner here on the .net. Bike runs and rides great, no issues. 6800 miles. That's right, a 2007 with only 6800 miles! Complete build thread is somewhere here on the forum. I am located in Nacogdoches Tx. I can meet half way providing you pay for the gas and the Doritos. Asking $7999, That's right folks, only $7999! Before you say "he's f*#@ing nuts," take a look at the list of mods. I accept all forms of payment as long as it's cash (will consider gold and platinum bars). You hand me 8k and you will receive one crisp $1 bill in return. What a deal! I can't post how much I have in it for fear of leaving a digital paper trail for my wife to discover. Never mind the fact she has double in shoes and purses. Enough rambling, here's the list of mods.
2007 cbr600rr 6800k miles VIN # JH2PC40067M011446
One off single sided swingarm fabricated from a MV Agusta
Marchesini magnesium wheels
Brembo front calipers
Brembo 320mm front rotors
Brembo master cylinder
HEL front brake lines and fittings
Lightech folding clutch lever
Akrapovic full titanium exhaust
one off projector headlights with hid, halos, Audi style running lights
Rizoma billet grips
Rizoma billet front brake reservoir
Rizoma billet rear brake reservoir
Rizoma billet mirrors
Gilles VCR adjustable rear sets
Zero Gravity smoked windscreen
Tripage intergrated tail light
Watsen flush mount turn signals
Vortex billet engine cover
Vortex billet gas cap
Samco hose kit
LSL clip-ons
LSL frame sliders
KTM 525 chain
Vortex front sprocket
PBR 525 rear sprocket
Acumen gear indicator integrated into gauges
Speedo Healer
Bazazz ZF-I (not installed but included)
oem solo cowl
Pro-Bolt black fairing bolt kit
various billet aluminum and titanium hardware
Carbon fiber
lower fairings
mid fairings
mid inserts (4pcs)
Honda tank protector kit
clutch cover
subframe rail covers
battery box cover
heel guards
exhaust shield
rear fender
upper and lower chain guards
tank panels
main frame covers
headlight corners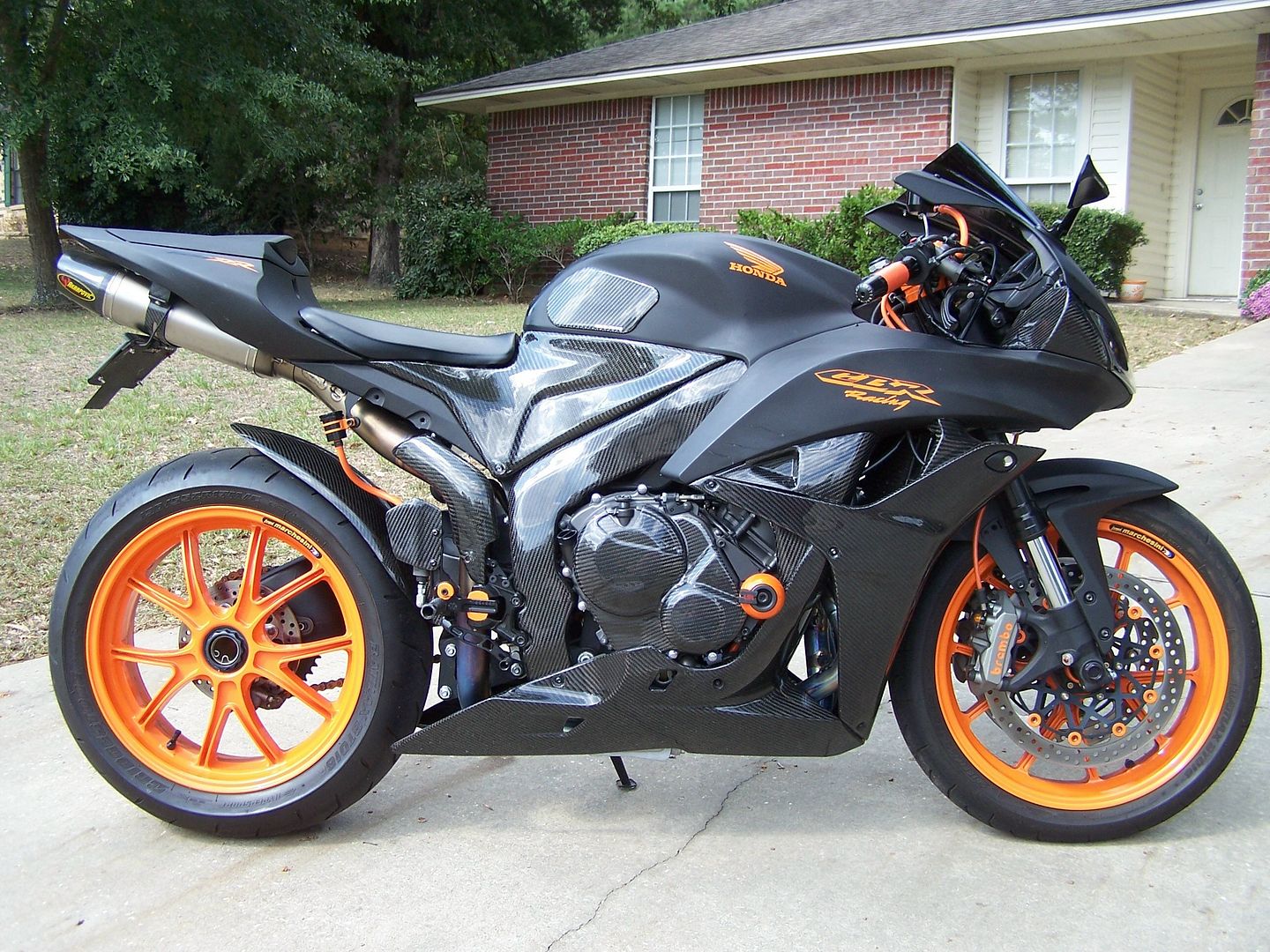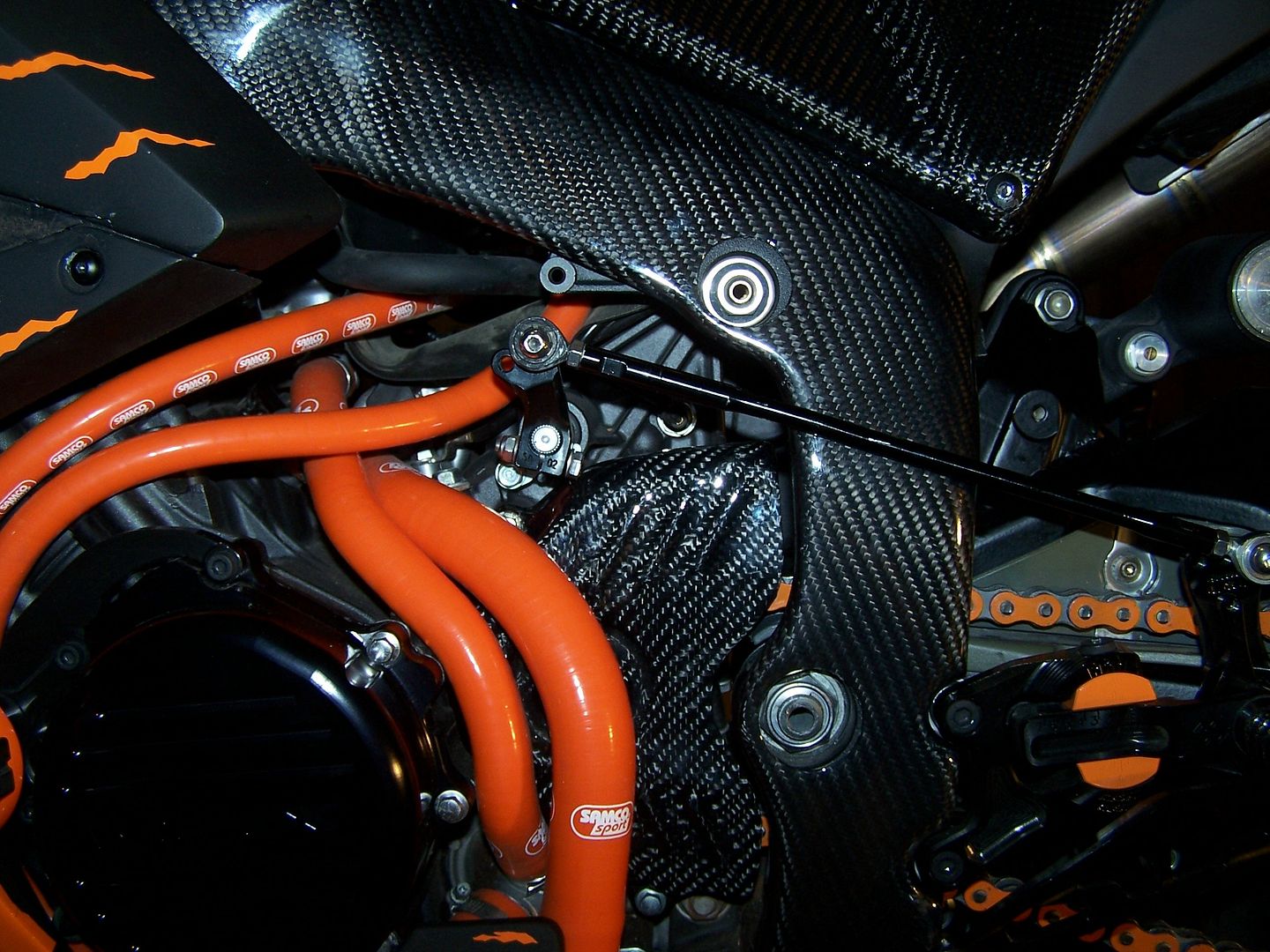 I'm sure I'm forgetting something, but I think that's it. Oh wait, it also has a motor, frame, kick stand, set of forks etc...