Discussion Starter
•
#1
•
I purchased my bike begining of April this year. I asked the PO if he did an oil change, he said at the end of the season last year.
So today I went to go do an oil change just bc I NEVER trust people. I tried for 3 hrs to get the damn OEM Honda (possilby) 7 yr old oil filter off. In those 3 hrs, there were 3 trips to the parts store, breaks for swearing and breaks for myself to cool off before I went ape shiit on the bike.
So I cannot turn this oil filter off for the life of me. I tried these tools with no luck either. The next step is to take off the RH fairing to attack it that way.
BTW I purchased a Mobil 1 - M1-110 oil filter. With a search, I'm pretty sure this oil filter will work with my OEM headers..
Oil Filter Pliers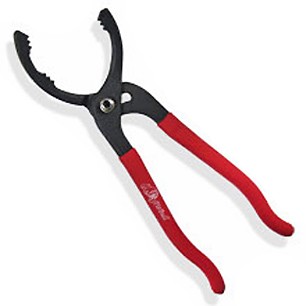 Oil Filter Cap