Discussion Starter
•
#1
•
A few months ago I was dicking around in the garage and made an aluminum rack to mount on the rear in place of the passenger pillion. I've been wanting to tour on the 600 and needed something to mount my Dryspec bags on. Needless to say, life gets in the way at times and up until last weekend I hadn't had an opportunity to try the mount out on a trip.
I didn't need all the room for this trip, but I wanted to load it down and see how it worked out. I have family that lives a few hours west of my home in McKinney,Tx., in the big city of Vernon, Tx. Vernon is a little farm/oil town just south of the Red River about 3 hours or so northwest of Dallas. I decided to leave early Saturday morning (0530) to beat the heat. Besides, dodging wild pigs and deer is fun in a demented way. It turns out that the only thing I was dodging was the State Troopers. I got tagged by two before I was done, but they were friendly and the worst I got was one written warning.
I cut through the fabled Waggoner Ranch on the way into Vernon and had to make a stop at this little church. I grew up in this church which sits in the middle of the ranch in the middle of nowhere. This is a real "cowboy" church, it was cowboy before cowboy was cool. I can remember 40 years ago the ranch cowboys riding up on their horses, taking off their chaps and spurs, and coming into the church for the service with fresh cow **** on their boots. Great memories.....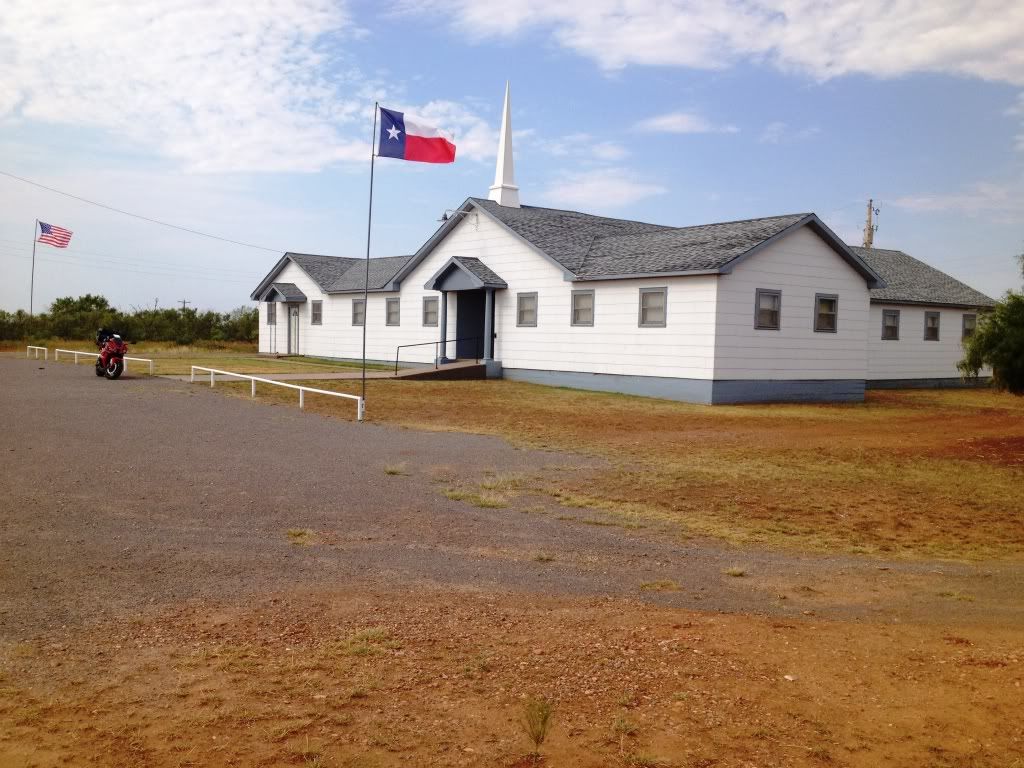 Looking at these last two pics you're probably thinking there's not much in that part of the country but mesquite trees, red dirt and rattlesnakes. You're right...That part of the country's hurting. The econonmy has hit hard in those parts and they are in the middle of a BAD drought up there. Most of the little towns scattered in that part of the country are slowly dying, anyone with any ambition can see the writing on the wall and they leave for greener pastures. Hopefully they won't all go the way of this little ghost town.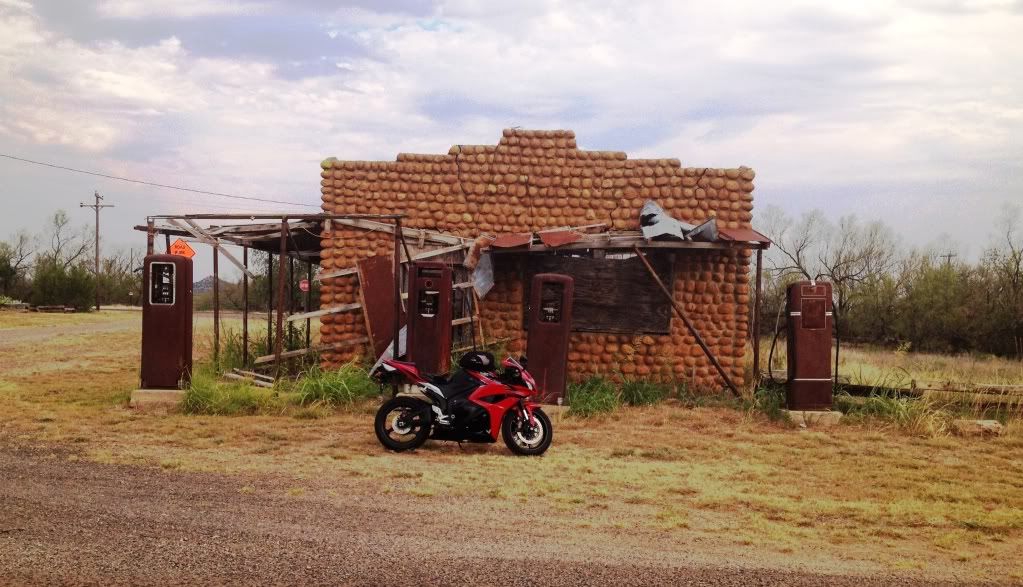 Overall it was a good trip. The bag set-up worked perfectly, I got to see some old friends, smoked a good cigar and drank some good cognac with family. The RR was a fun little touring mount. Granted there was some sacrifice for comfort, but the fun factor more than offset the pain. I'll be making some longer trips, hopefully very soon.