Guide to installation of Spy 5000m alarm and remote start! There is really nothing out there so Im going to explain the way I did it with tips and pictures! *I am not responsible for any damage done so do at your own risk (I fried my computer the first time I did it). The bike is a 2007 cbr600rr but you can use this for other years too but wires may be different-- pm me if you need help.
Lets get to work:
1. Remove necessary parts-- DO NOT FORGET TO REMOVE THE BATTERY!
2. Hide all the equipment and run the wires - I used space under the seat and in passenger seat (when I installed the Led the whole was too large that I drilled so I lined the light with tape to secure it).. Dont forget to add heat shrink to protect the wires and keep them organized/compact **I moved some of my equipment than pictured to be better hidden**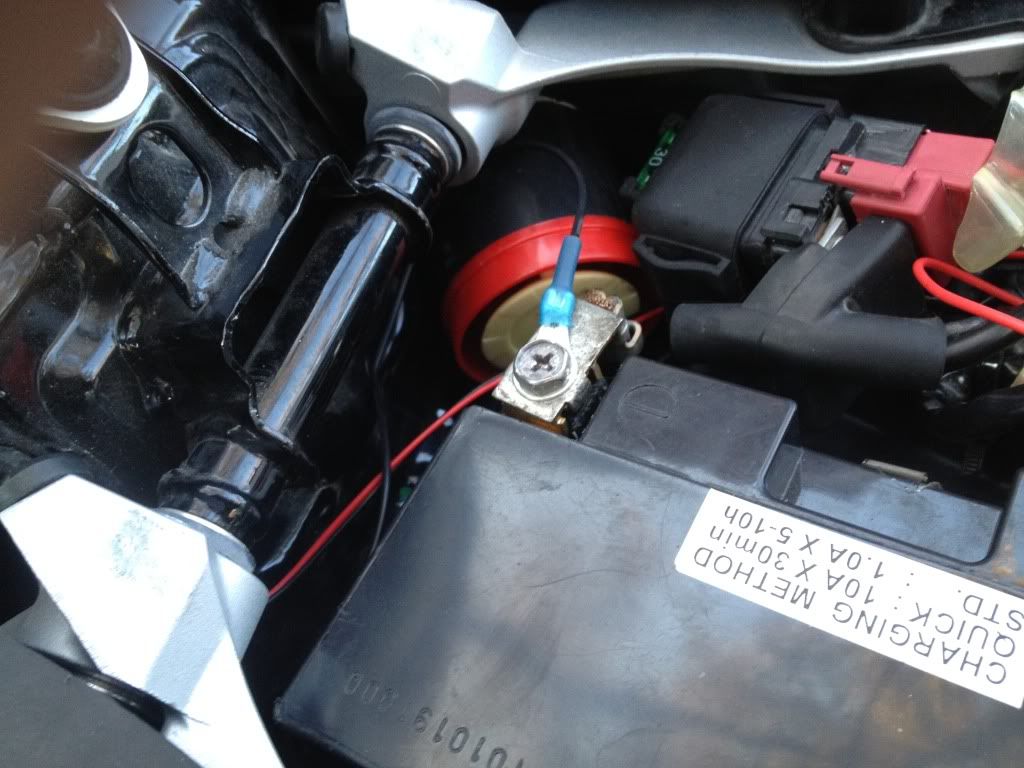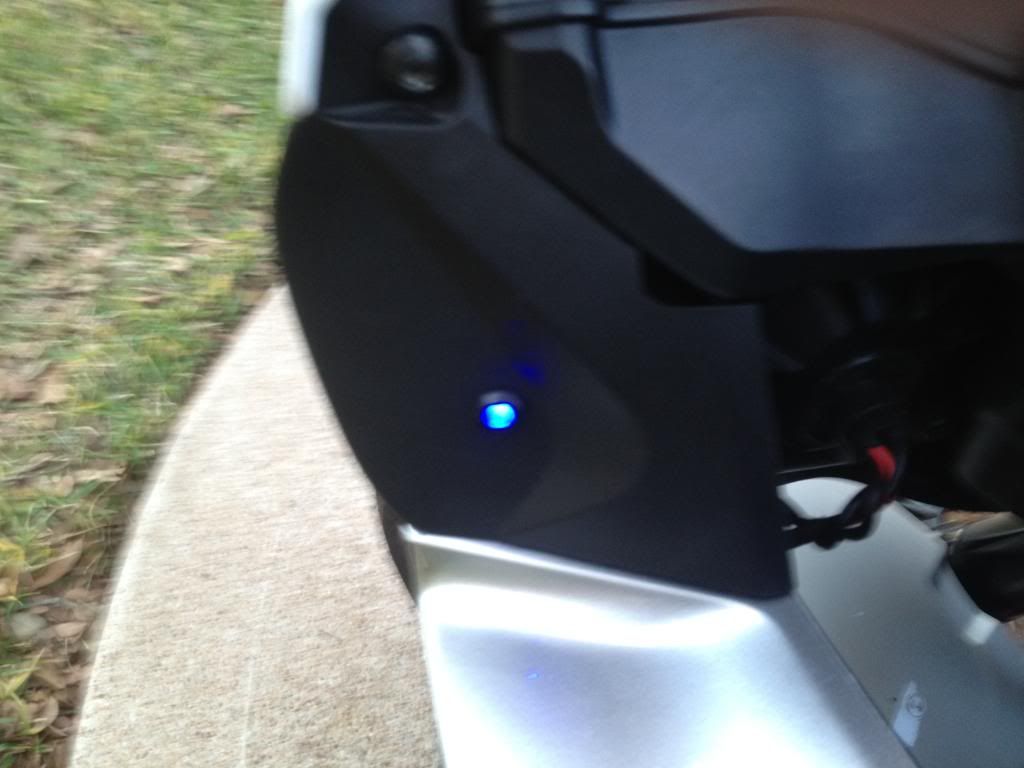 3. Yellow wires - Splice into bikes turn signals (light blue and orange wire in photo)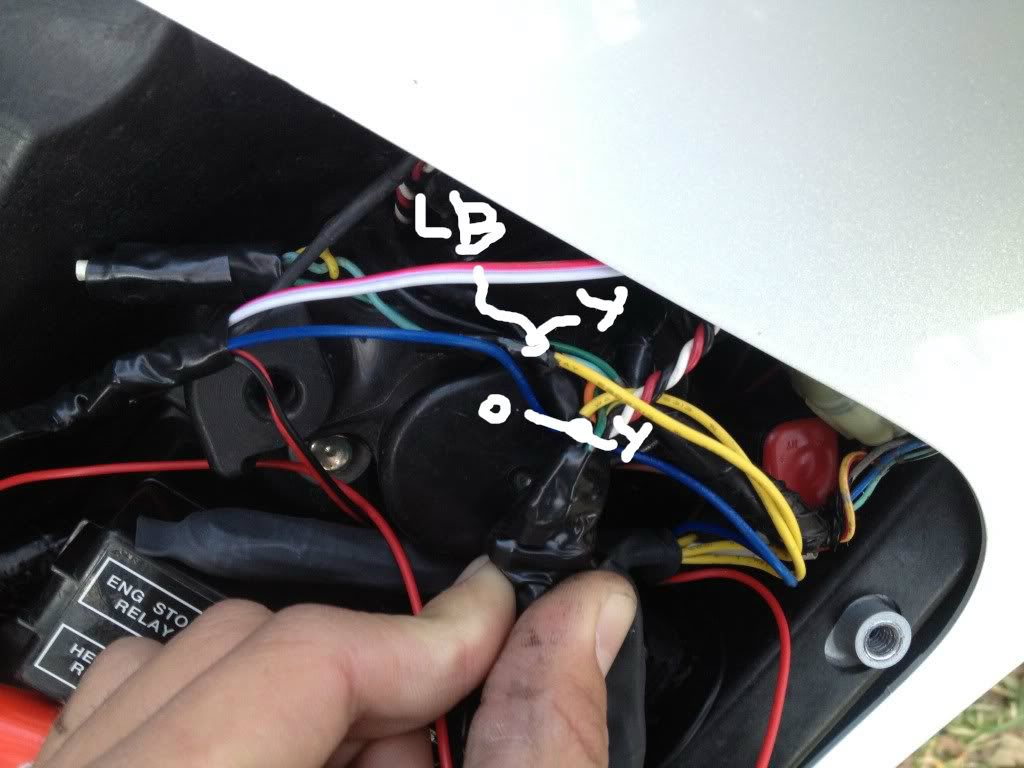 3. Blue wire- Splice into bikes red/yellow wire on large relay with main 30amp fuse (This is what starts the bike and I think its the starter relay but correct me if im wrong)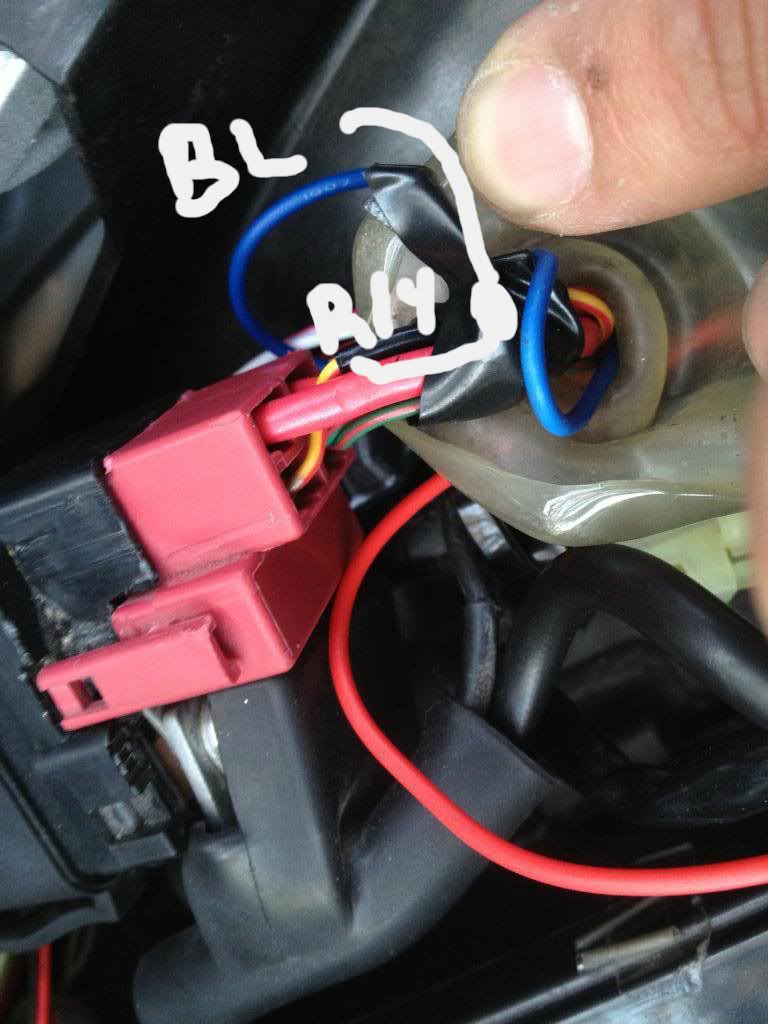 4. Brown Wire- needs to go into any of the bikes key on positive so I spliced into one of the wires on the back of the fuse box (i think it was one going into the headlight/turnsignals/ horn relay but use a test light to find one) --- it is the red/black bike wire
5. Pink and Gray wires are the ones that confuse everyone the most so here is how I did it -- You need to find a wire that is hot when the kill switch is on and turns off when the kill switch is off (use a test light!) I found a red wire (it was solid red but it looked like a white or silver dot on it too) that goes in the back of a harness on the right of the battery. Once you find this wire you have to cut it and connect the gray to the side going from the harness and connect the pink to the side going towards the harness (I soldered the wires & dont forget heat shrink or some sort of insulations)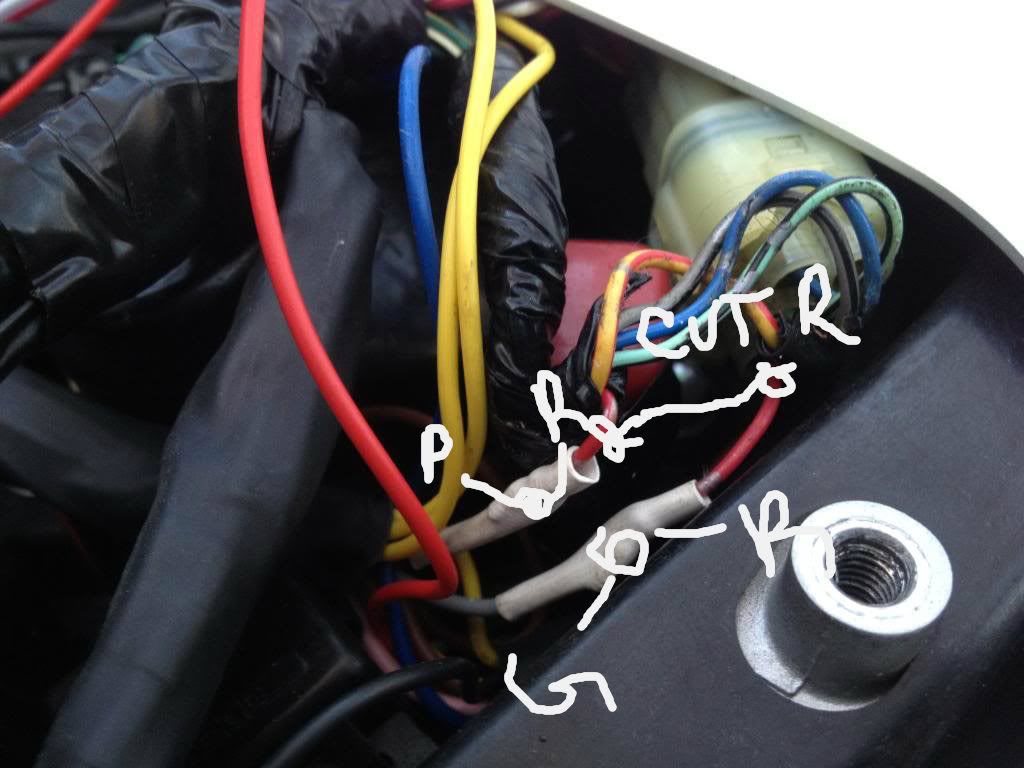 6. The red and black wires -- are attached to the battery last (use an adapter thing at the end of the wires to secure the connection -mine are marine ones) *there are two grounds in this set up so dont be confused that you have two black wires, both are grounds although I did not connect both to the battery (One is connected to the frame)**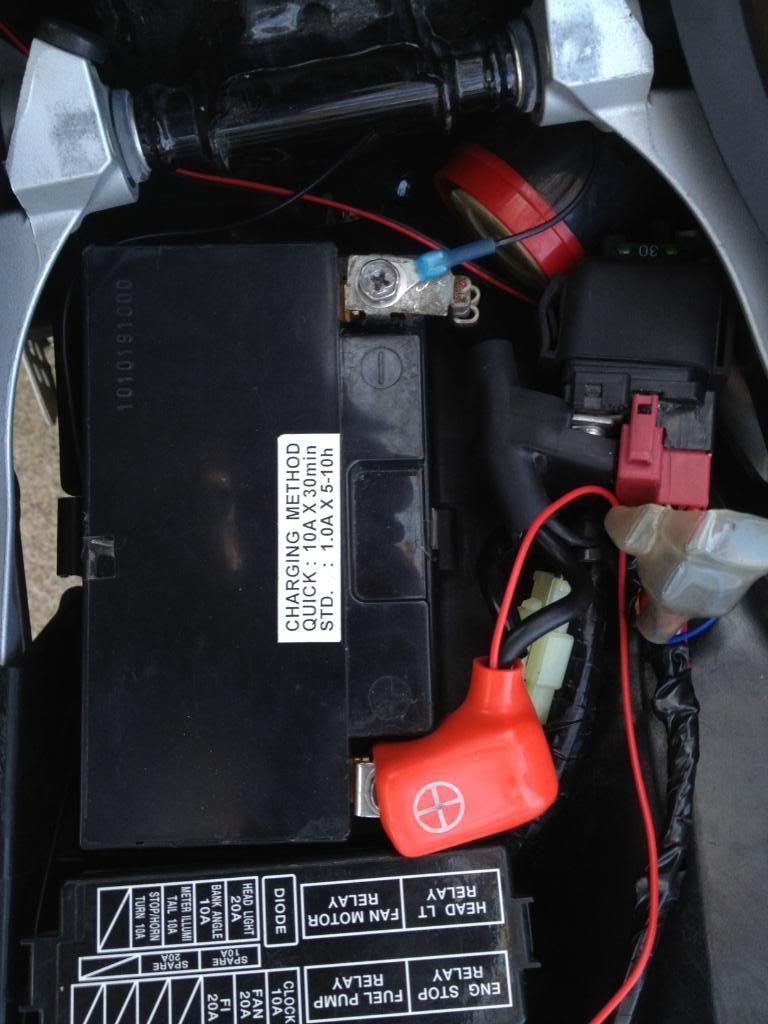 7. Your spy alarm and bike are now set up! Check all connections and start playing with the remote! I have a digital copy of the manual as well so pm me if you need that.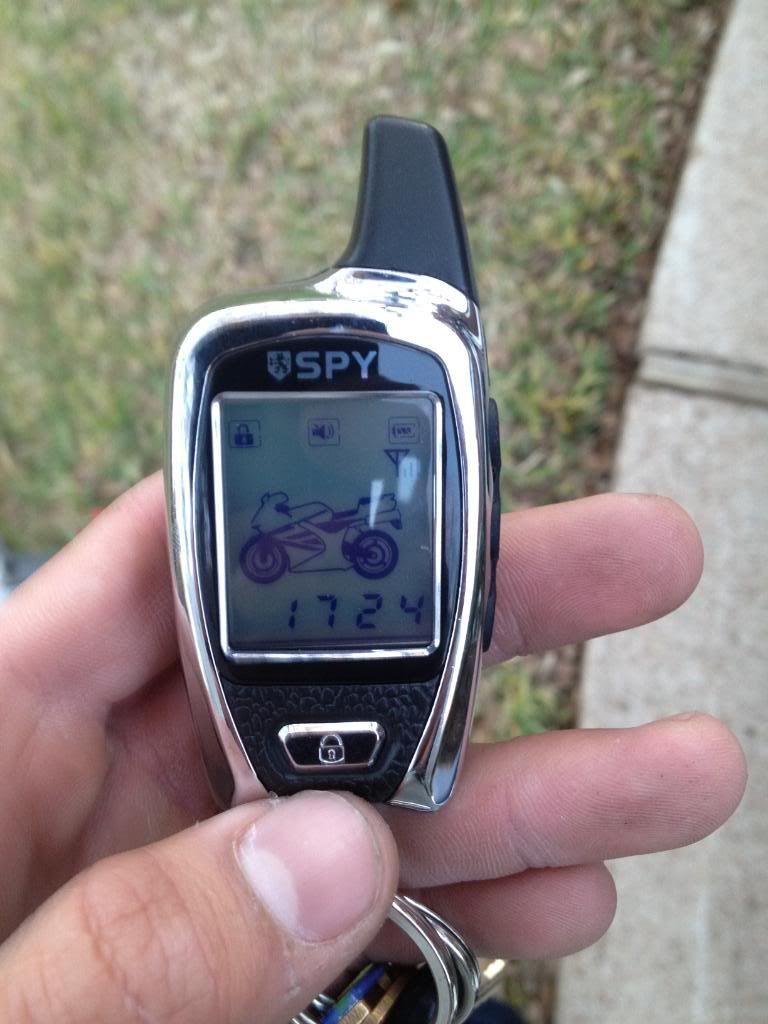 ***THE BIKE WILL NOT REMOTE START IN GEAR AS LONG AS YOU HAVE THE KICKSTAND DOWN contrary to others beliefs***
-I am also uploading a review video to youtube right now so ill have that up soon too! ******video add on a few posts down*****