·
Post Whore Extraordinaire
Selling some trackday take off tires.
Tires are Bridgestone 003R type 3 compound.
1 front with 2 days
2 rears with 2 days each
Would like to sell the entire set for $140. Thats right 2 rears 1 front and no one can say you have chicken strips.
PLENTY of thread left in the middle for commuting. sides are a little low on thread, but still has life left, especially after only 2 days with warmers.
Asking $120 for all 3 + SHIPPING
pics...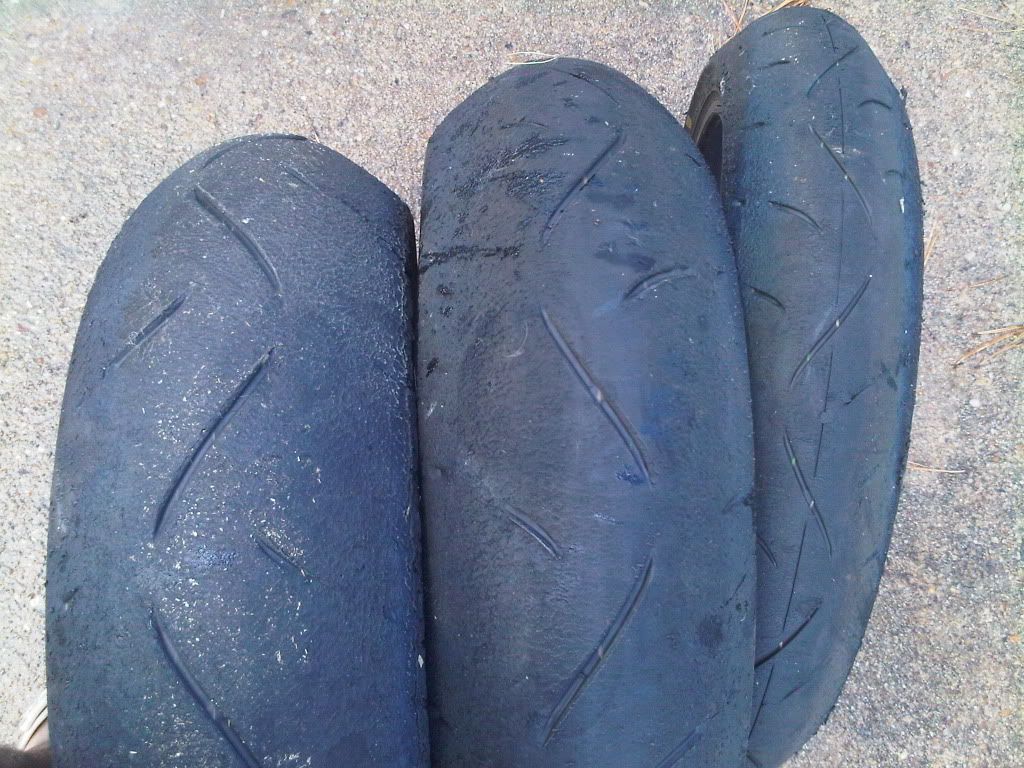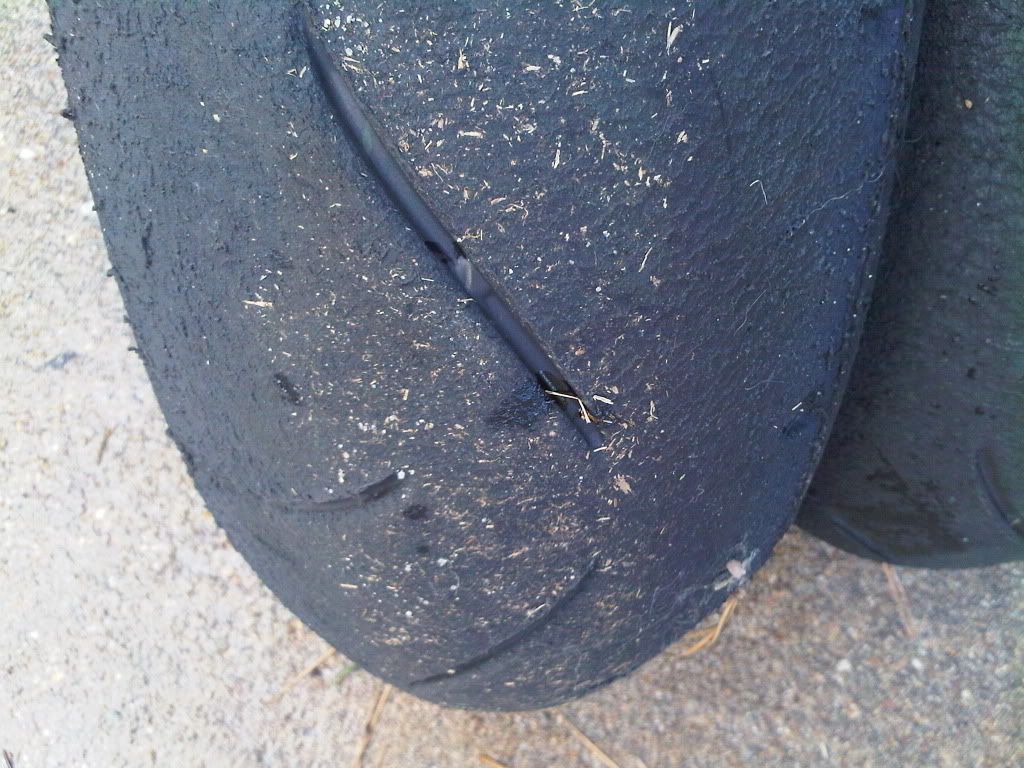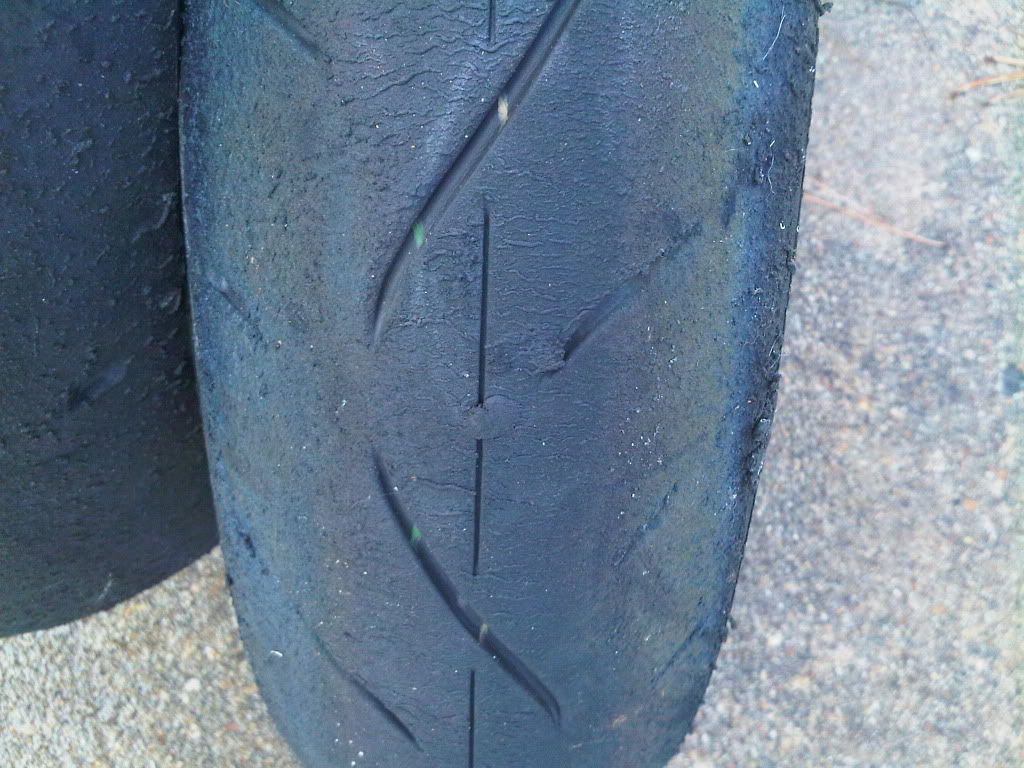 Also have a few 04-07 1000RR parts left over if anyone is interested.