I FINALLY got my butt to Jennings and it was 8 kinds of epic. If you haven't done a track day, you are missing out.
I went with a friend who used to race CCS so he knew the deal, and that was helpful to me. He was on a 1098. We both rode novice because I am..well.. a novice and he didn't want to risk crashing the duc.
PICS!
Fueling everybody up
Big big sale tent!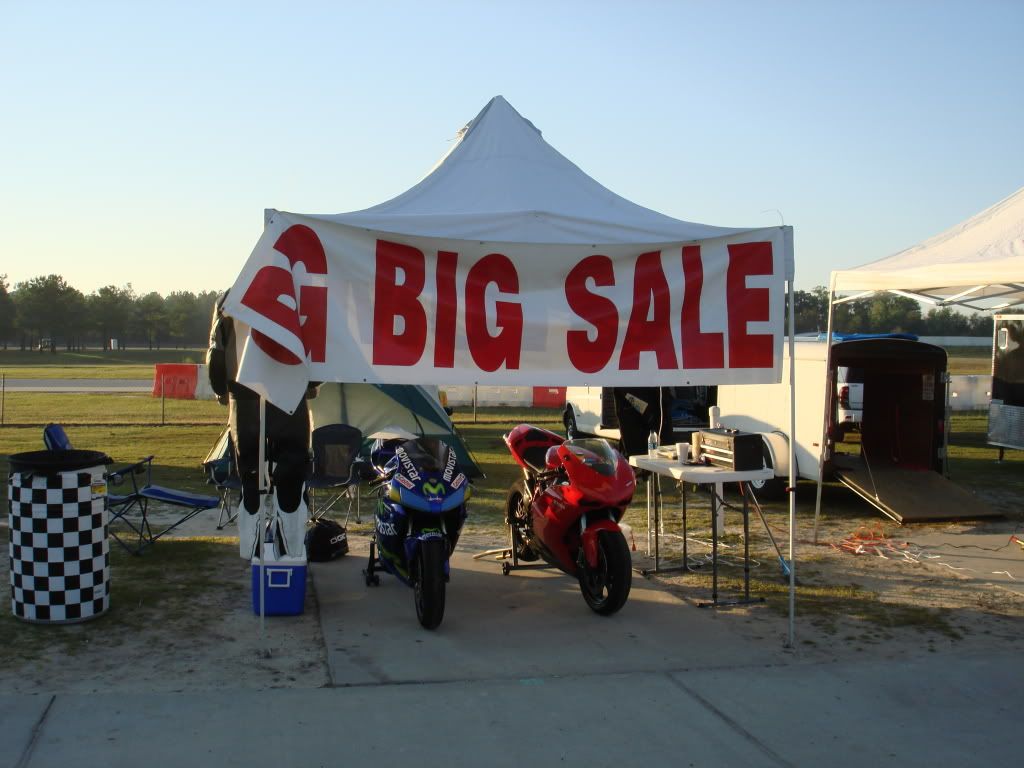 all the tents in a row
We set up camp and stayed the night on the track. This was neat because you get to walk around and shoot the breeze with all the other track crazed people. It's a really cool environment.
::cheese face::
Lining up for novice lead follow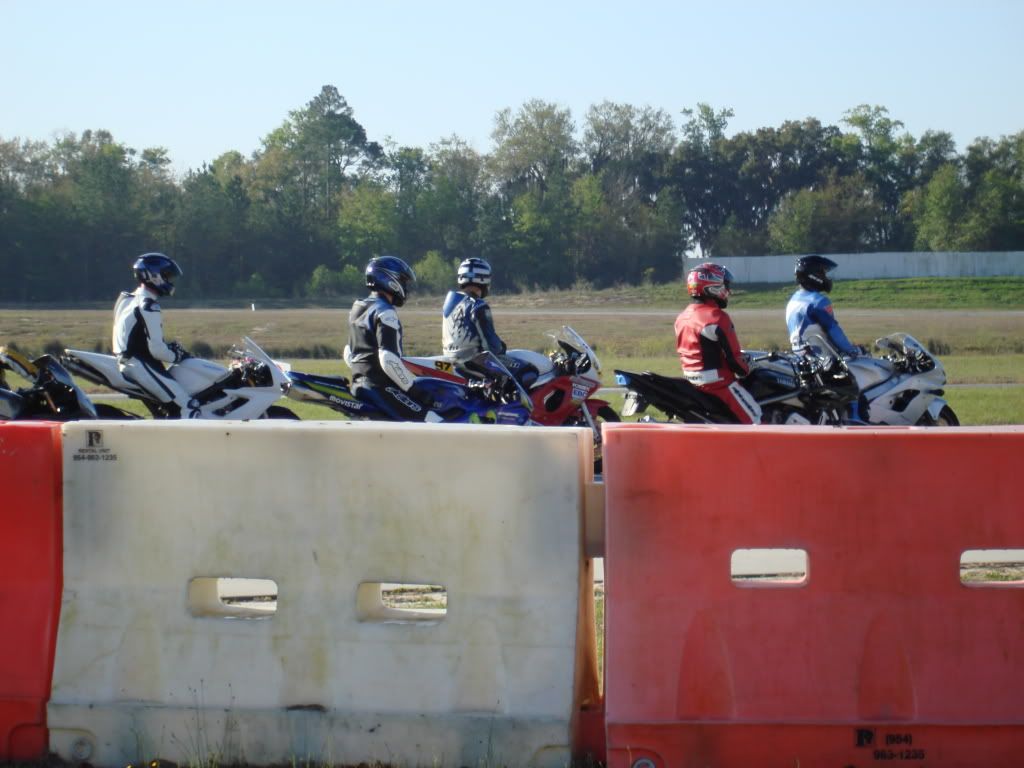 I think this is turn 7
weeeeee!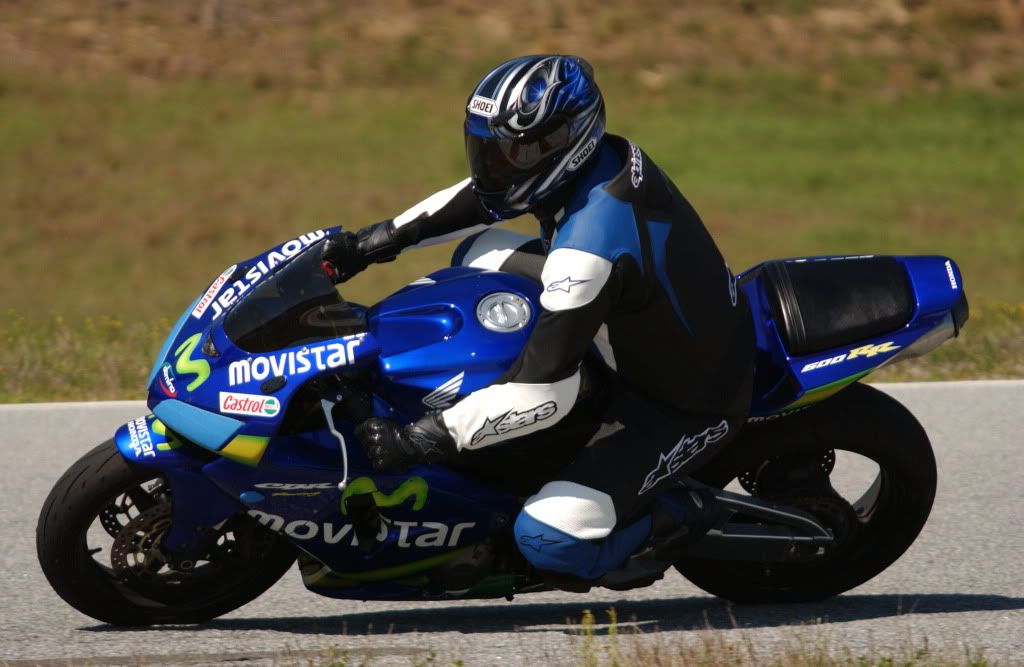 My body position was awful the first half of the day, I started getting it together after lunch and was noticeably faster. Body position still needs LOTS of work. I'm hoping next time I can have someone follow me with a video camera. I know in my mind what I'm supposed to be doing, but what actually happens is another story.
The last two sessions an RC51 and I were duking it out, which was a lot of fun. I don't know my lap times nor do I want to, because I'm sure they are terrible. I made significant improvements all day, and that was my goal. I cannot wait until the next time. What a blast! I'm seriously considering making the are are a track only bike.