Okay, I have been lagging on selling my bike for a couple months now. I really don't want to but she has to go. I bought my friends 2003 Evo 8 and can't afford to keep the bike. Its been sitting in my garage for a long time now. I can either sell it to someone in SoCal and for an extra 100 bucks i can sell it to someone in NorCal, keep in mind i would have to drive it up from LA and put about 350 miles on it.
2004 600rr
Red/Black
67XX miles
Mods:
Pazzo Shorty levers
Puig double bubble
Gregg's flush mounts
CA turn signal integrated tail light
Scorpio Alarm (w/parimeter sensor installed, I also have the ignition kill hanging around the house)
Stomp tank grip pads(these help so freaking much)
Sato rear-sets
Woodcraft frame sliders(the best sliders on the market)
CW fender eliminator
Shogun swingarm sliders
Included Gear:
Joe Rocket Speedmaster (red/black/white) good condition, I think size 34 or 32
Ti Icon lightweight jacket and matching pants, On the smaller size but still big on me, could easily sell they are practically brand new.
Scorpion Small Raider Red Exo-700, You get two of the same exact helmets, one is brand new the other is broken in, both size small.
I'm Asking 5,300 for everything or 4,500 for just the bike and I will part out the gear.
Your also getting a brand new battery from the dealer because mine is dead. I'm not sure if the seat is included, I need to look for it, I'm sure i have it some where. The bike is in great running condition, the oil was changed less than a thousand miles ago to full synthetic. You also get the disk lock, bike cover and rear stand.
This is exactly how it has been sitting since september.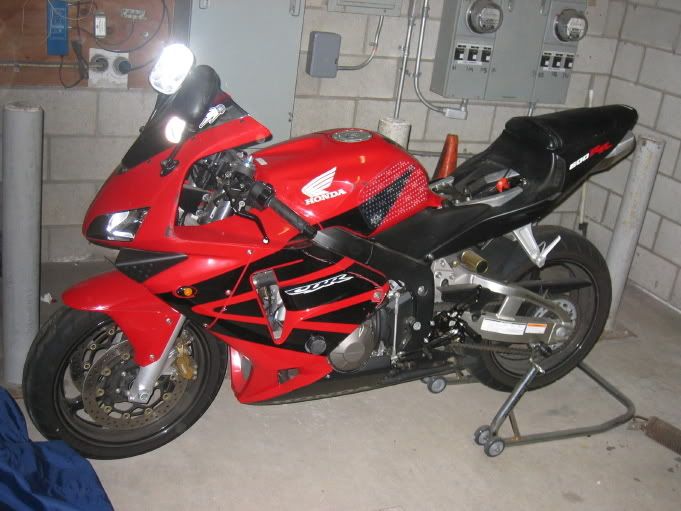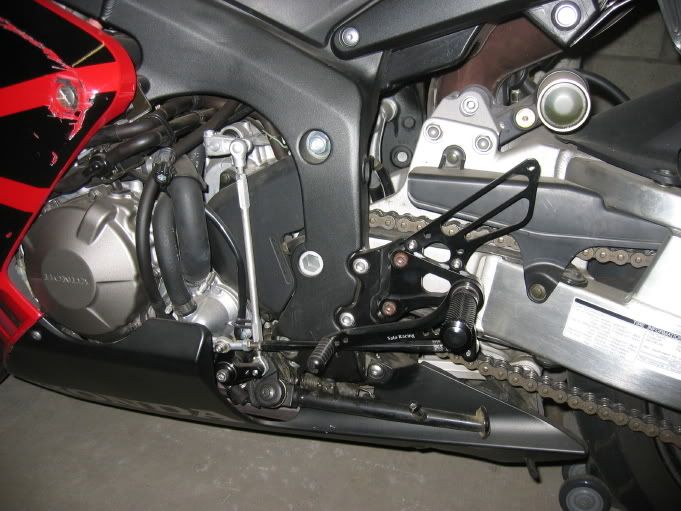 Locked the front after someone barely missed me while they were making a left turn, Frame sliders held up perfectly and took the brunt of the damage as you can see. The puck is barely worn down, it still has life in it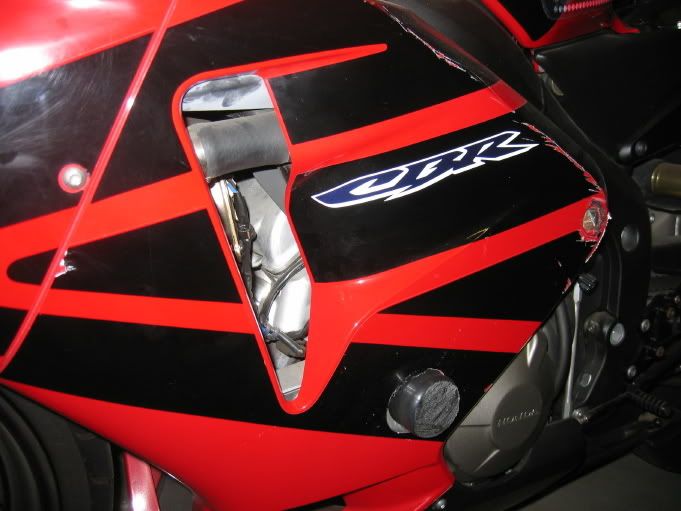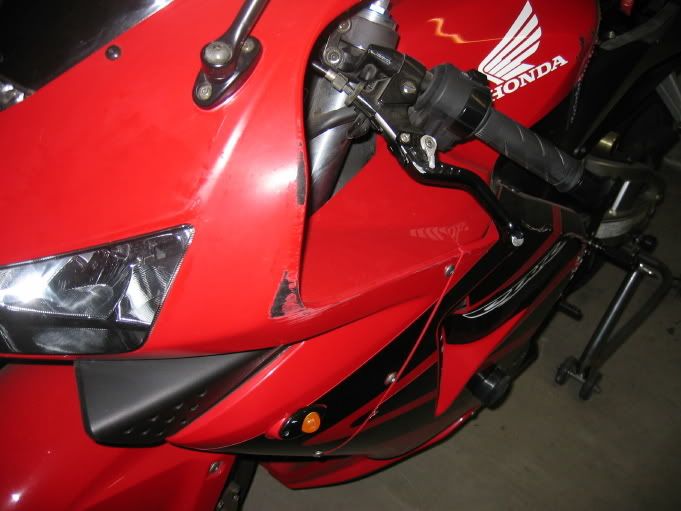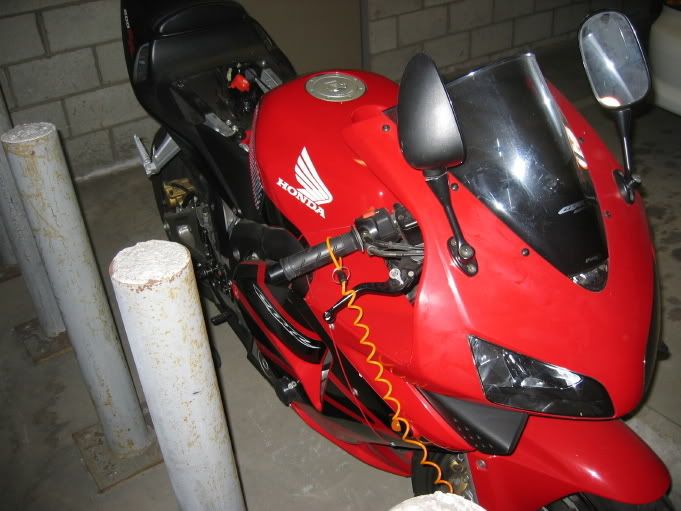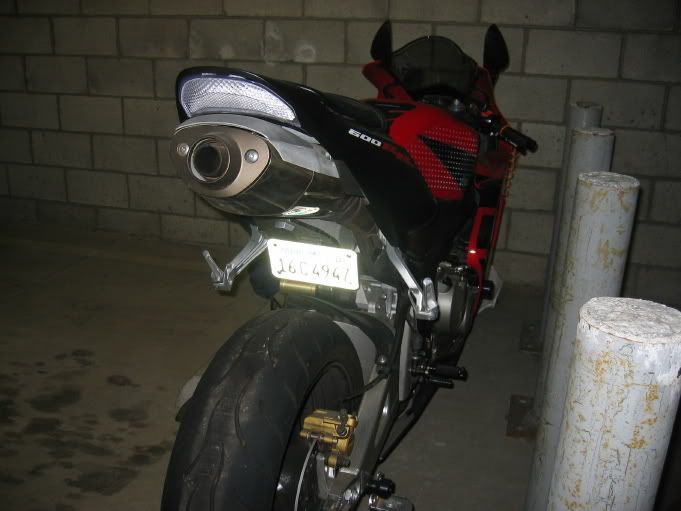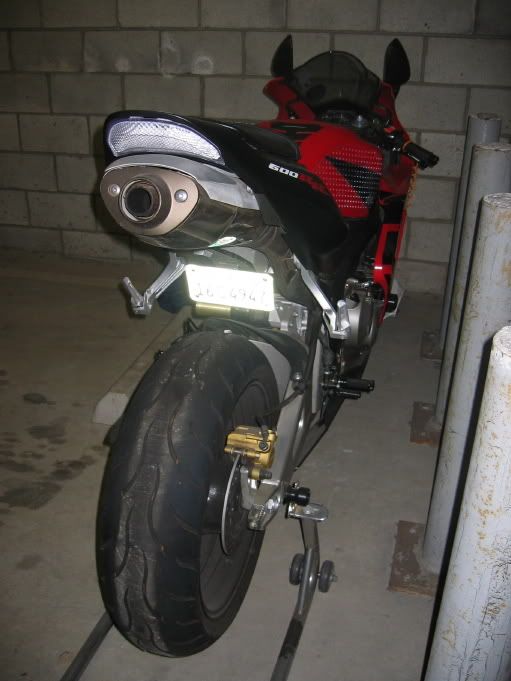 320HP, To the wheels. =)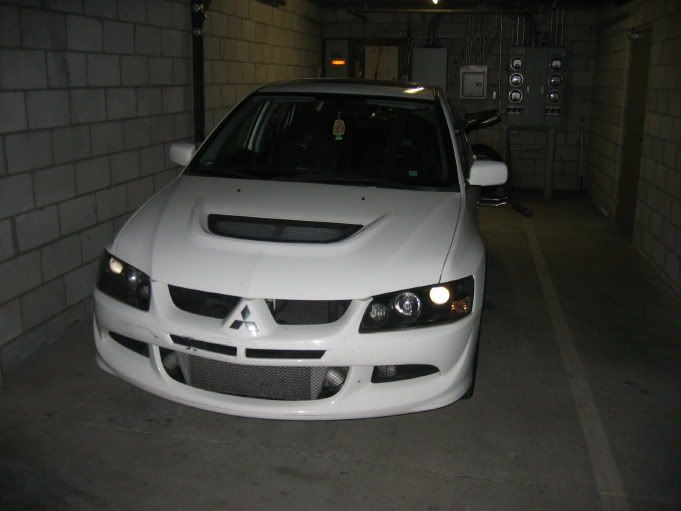 Feel free to ask any questions either by PM or Posting in the thread, PM's will probably be answered faster.
-Berto
PS. I will get another bike someday!!!