Discussion Starter
•
#1
•
Hi guys and girls, just thought i'd chime in on this, i did my first track day yesterday at Mondello Park International Circuit, have only ever done the National Circuit here before in a car and thats a completely different ball game!! I only did the morning session as it was my first track day and i knew i'd be very tired even just doin the mornin session!! All in all it was a fantastic day, the weather held out just about, the bike never missed a beat, the tyres were awesome and i think i now have developed a bit of an addiction! I've spent all my time since yesterday watching and re-watching the on-board footage trying to see where i can improve my lines and times. I wasn't too worried about times while i was out yesterday, more trying to be smooth and get the lines right. I didn't get my knee down at any stage, but im told it'll come with time and practice and to be honest even if i never got my knee down id still head for the track every opportunity i could!!
My best time going from the footage was 2.26, and one of my mates (albeit on a gsxr 1000 k5) was running 2.16's in the same group so i've got a bit of work to do, but hes been doin this for years!!
I figured i'd post up a few pics another buddy of mine took, i'm waiting on the professional ones to arrive, and ill post up the on-board footage now.
Waiting nervously for the first session!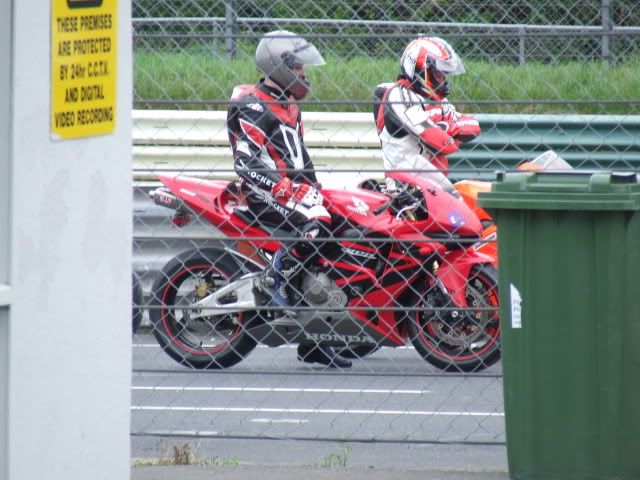 Tiny little wheelie on the power onto the pit straight!!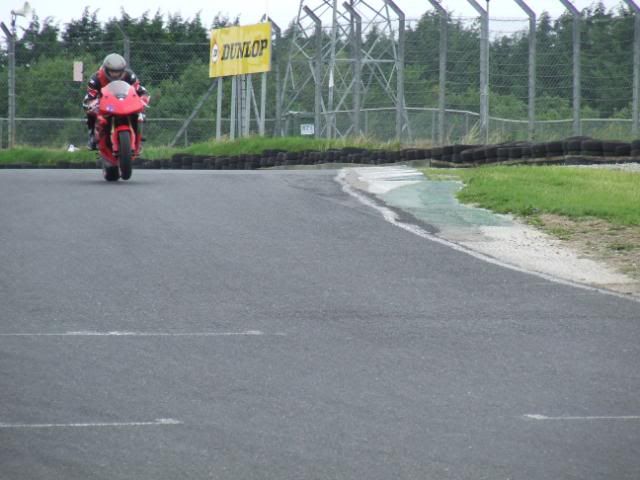 As behind the bubble as i could get!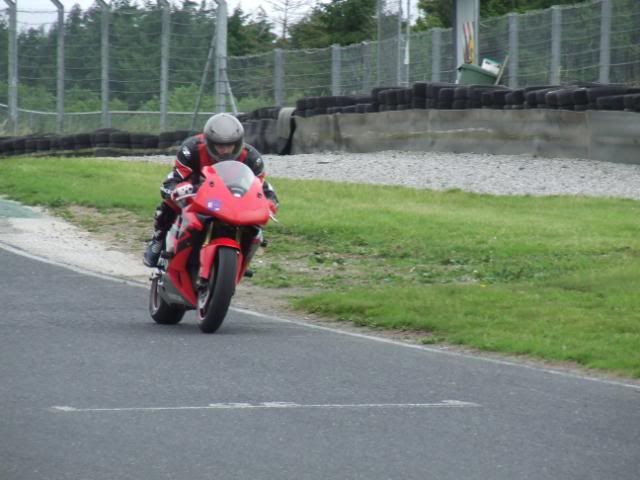 Only cornering pic i have at the moment, doesnt show much unfortunately!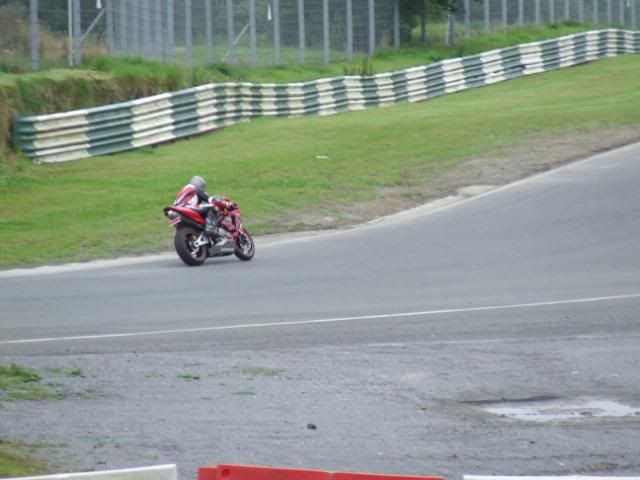 And the video,
First session, very slow!!
Second session first 10mins, gettin quicker!!
Second session second 10mins fairly happy with myself!!