OK. Well I have sold some of the mods on the bike (scotts, levers, PC3, HIDs, rearsets and watsens) and I have a few more that might sell. Right now The bike has the mods listed below.
This is the new current deal on the bike:
You get the bike, front (triple) and rear (spool) stands, Joe Rocket Mesh Large, Arai Quanum II Tattoo (Silver), and the stock tail for $6100
You really cannot beat this deal. The bike alone has a retail around 6k and some change. The stands were 150-200, the lid was 500 and the jacket was 120.
PM me if interested.
-painted dark silver/gray w/ a hint of green
-MD tail
-MD rear tail light and blinkers
-cut front fender, and side panels
-mesh
-double bubble
-D&D Carbon Fiber
-votex rearsets
-15/45
-painted calipers
-powder coated engine covers
-SS lines
-polished lips (more of a brushed look than chrome)
-Frame and swingarm sliders
The bike has ~6k miles and it has the extended warrenty
I do not have the title.. so i would need to draft a contract to get the money and then get the title.. there are plenty of ppl here that can vouch for me... so do not worry about any issue with the transaction
i am in NJ (central) and i would prefer to sell relatively locally...
here are some pics...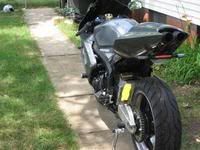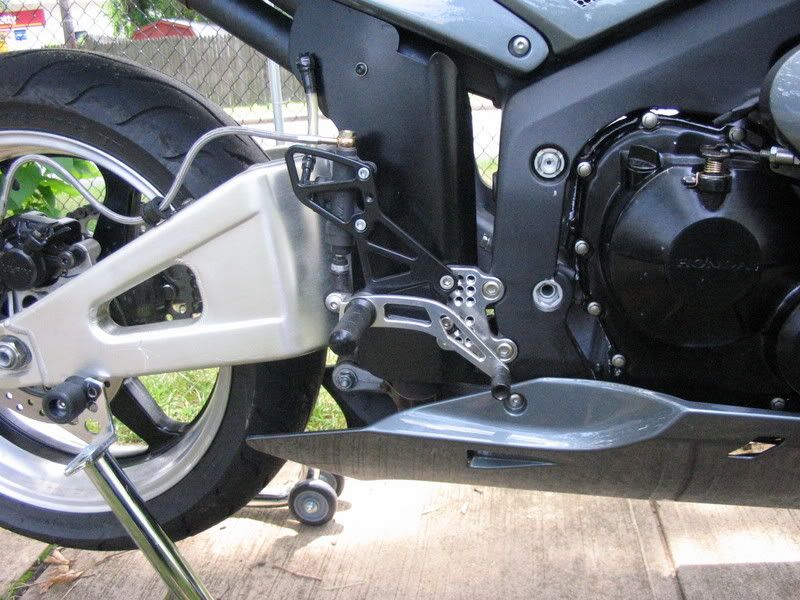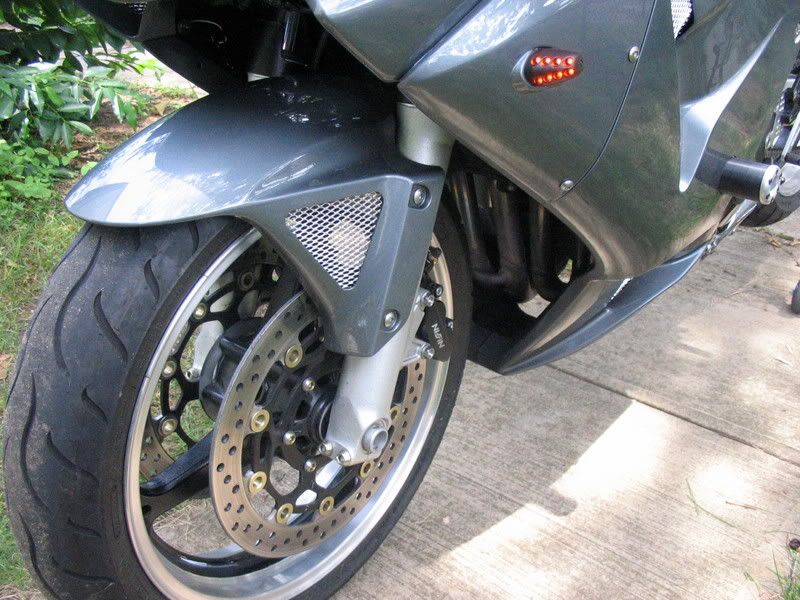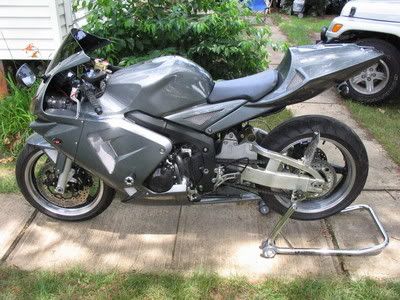 -larry