Discussion Starter
•
#1
•
So the time finally came...
Here's the short background story that I have not revealed entirely before:
I sold my 06 RR at the end of 2012, and have only been riding a friend's bike on and off after that (a 07Suzuki GSXR600). Was planning to take a break from riding anyway and put other things first, while saving some money.
Last week I found a used bike that was in my price range. Checked it out and everything looks good, clean title, and mileage was ok. Seller/owner was a cool guy and said he didn't really ride the bike that much anymore so he wanted to sell it.
So last weekend, I bought it :banger:
Here it is, a 2004 Silver Yamaha R1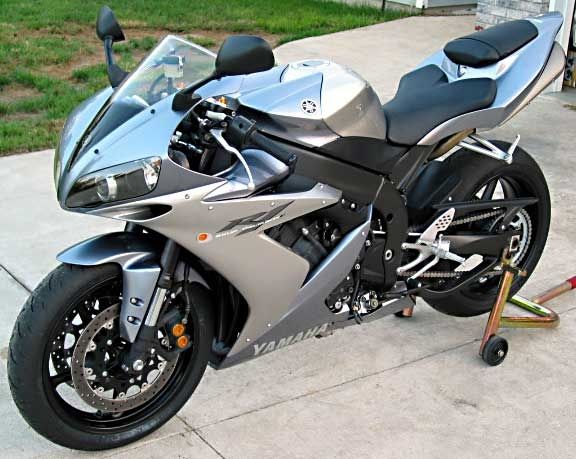 (this is a photo from Google since I haven't taken pics yet, but it looks exactly like this).
Some thoughts:
-The bike feels amazing, and the power is something to really be careful with. I have not even passed 10k RPM's yet on the street, but I have taken it up to 120mph on the highway with no issues.
-You can definitely feel the weight of the bike though, and you know you are riding a bigger and heavier bike compared to a 600. Turning and breaking is good, not as flickable as a 600 but still nimble enough for normal riding. I would probably not track this bike for now until I feel very comfortable taking it close to my limits.
- The seats are quite uncomfortable; I thought the 06RR's seats were a plank, but the R1's seat is about the same although it has more padding. Maybe its just the seating position, I dunno. But an in-town ride that took 40mins each way was uncomfortable when I reached my destination.
Overall I'm pretty happy with the bike. Its not new, but I got a great deal on it (under $5k) and it has about 23k miles. I have ridden other bigger bikes--a 06GSXR-1000, a 08 CBR1000RR, a couple of 750's, and a 06 Hayabusa-- so I'm not new to more powerful bikes.
Keep in mind I've been riding for about 8yrs now, and it took me this long to upgrade to a liter bike. A new rider would probably crash a 1k.
Everytime I ride it, I feel like this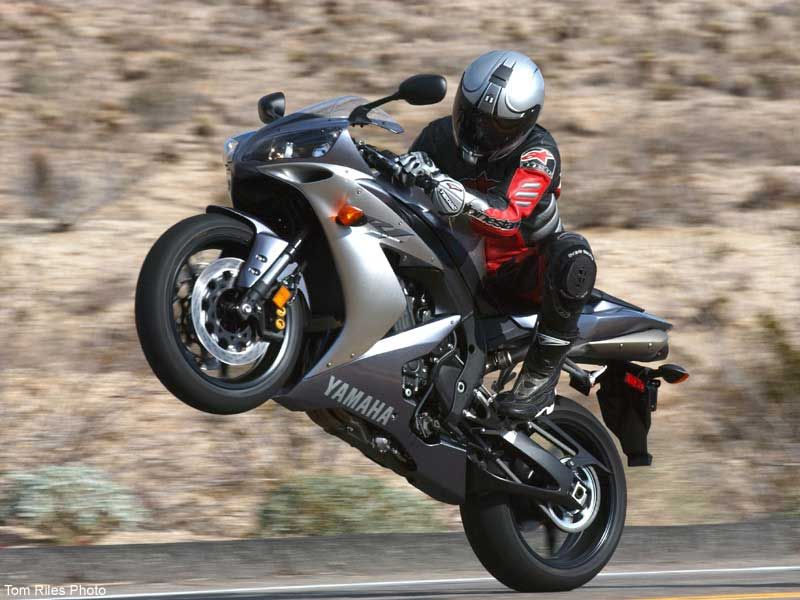 but no, I don't do wheelies because I've known people to loop and wreck their bikes.