Hey guys,
I'm either retarded or blind. The brake side went on all smooth and dandy, and I was surprised there were no unexpected problems, and then this. I have looked through several other threads and not found a solution to this, and even looked on ebay to make sure my shifter wasnt some aftermarket one. I have found no answers. Heres my problem, the 03-06 vortex rearsets require you to use the supplied shifter rod in conjunction with the OEM shifter rod. The instructions clearly state to use this OEM swivel nut: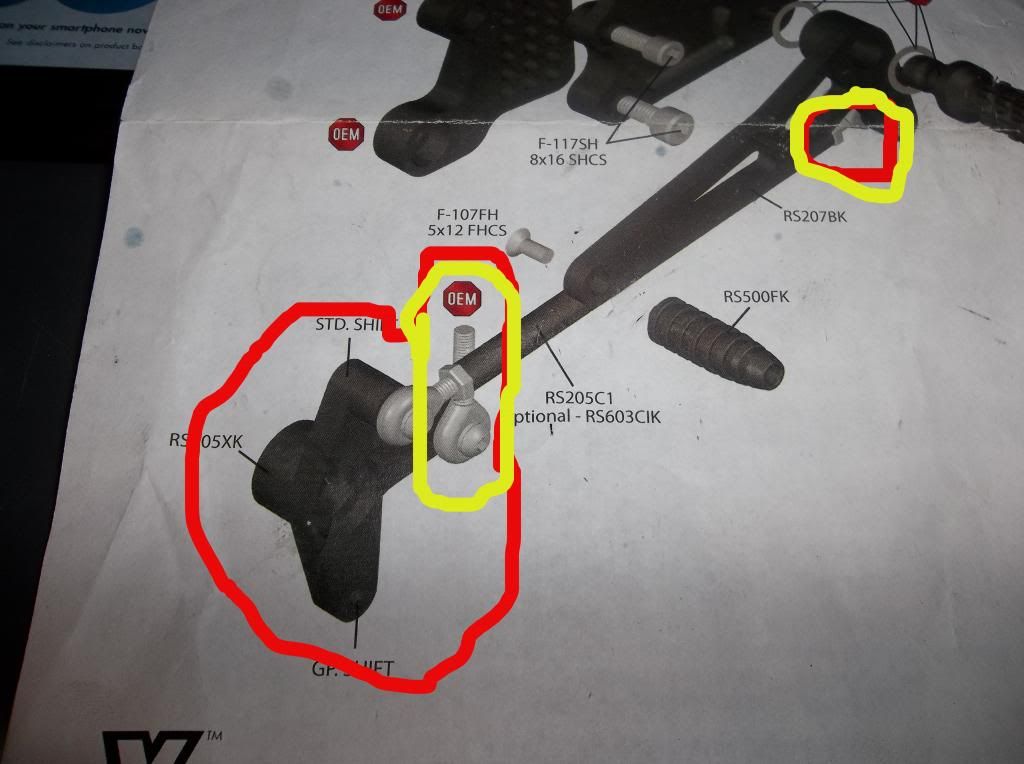 However, there seems to be no way to remove it from the OEM shifter. No allen or philips head on this side: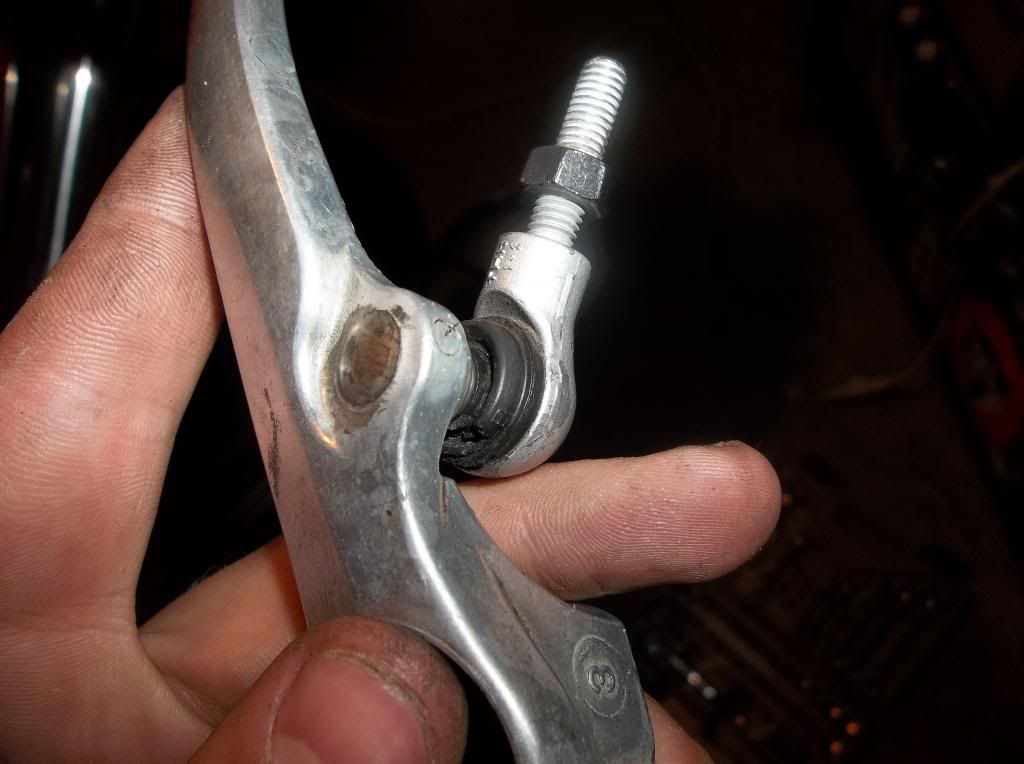 And none on the other side either:
Its supposed to attach to here (where my thumb is pointing) then thread into the OEM rod:
Every post I have looked at has a finished product with a allen head bolt going through the swivel nut, of which I see nowhere. And I found a youtube video where that part was not even shown and somehow he just came back with it off.
Any insight to end my frustration or make me look stupid is appreciated. Thanks guys,
Jake