​
Welcome to the first of many TrackTactics track day forum contests on 600rr.net! The winners of these contests will be authorized to participate at the specified Track Day FREE of charge!(Pending that they actually qualify). We cherish the relationship we have with the wonderful members of this forum, so we have decided to give something back!
This specific contest will provide 1 free track day to the May 3rd event with TrackTactics.

​
*READ THESE FIRST*
Contest Rules:
1. Only members of 600RR.net may qualify to win track days.
2. Only one free track day per qualified member.
3. Only members who can actually make it to Streets of Willow, CA on May 3rd will be eligible to win a track day (Please do not attempt to participate if you are nowhere near the west coast or do not plan on actually attending this event, you can post in this thread, just do not attempt to guess the answer).
4. Only ONE guess attempt per member
per day
(Do
not
attempt to put multiple guesses in the same post, you will only be allowed 1. If you put multiple guesses in your post I will only look at the 1st one and ignore the rest even if one is correct).
5. Posts marked as edited will be disqualified, as it counts as a multiple guess. So make sure you get it right the first time.
The Contest:
I have taken a small crop from an entire photo of a certain motorcycle. The motorcycle does exist, and is not just a Photoshop. The motorcycle is not a concept bike. It's your job to try and be the first member to guess what motorcycle Brand and Model that it is in the photo(I don't care about the year). Every day that no one guesses the right answer, I will re-size the crop and increase the view of the motorcycle in question -I will do this every day until the answer is revealed by one of you! Once someone gets the right answer I will update the thread and contact them through PM in order to obtain their information so we can process their free track day on May 3rd!
The Motorcycle!
Congratulations to oakasrtheshiz, he got the answer first!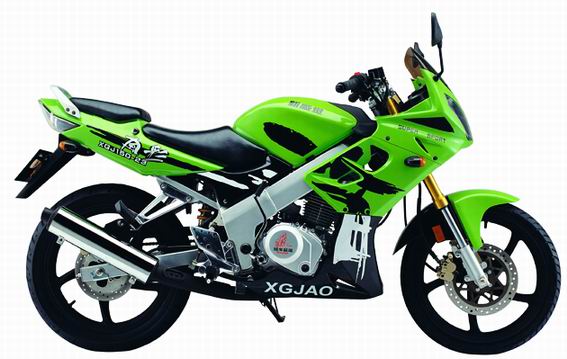 Let the guessing commence!!!
​