Join Date: Sep 2008
Posts: 7
Thanks: 0
Thanked 0 Times in 0 Posts
Feedback Score: 0 reviews
Full Exhaust opinion..be a good American and help me out!
---
I know i'm asking the timeless question that gets repeated every week or so, but it gets so damn confusing looking at thread after thread after thread. What full exhaust system should I get? Any recommendation that you all give me I will honestly consider. I live in a Two Bros and Yoshi world, every bike i see has these exhaust on them, so I have no experience with Akra or Arata or Leo or any of those other awesome companies. I'm getting 2 FAT checks very very soon and I would love to bring some flavor to the area I ride in. I want it to be loud, on the verge of wtf only because I feel that loud pipes saves lives and if people dont like it they can roll their windows up. I also want the most performance for the money. For example, Akra full exhaust systems only bump the total hp 3-4 while yoshi looks to bump it 5-6. I've determined watching youtube videos is dumb since they all sound the same and sadly I cant experience that rumble in my chest a sweet exhaust delivers with my mac speakers. Lastly, should I even bother? I'm currently rocking a two bros slip-on with the juice box, and its pretty rediculos, borderline out of control. My brother has a Yoshi slip and I love how it sounds. I'm trying to get the most out of my machine and am also gunna do that -1/+2 as well. I was originally just gunna go get a liter bike but after this past weekend realized that decision would be on par with injecting only my biceps with steriods, I would look cool but would be unable to do almost anything and prob look like an ass. SO, please offer me some help and opinions. I will honestly consider anything you all tell me. Thanks guys! See you out there!
Moto GP Racer
Join Date: Jul 2008
Location: Victoria, British Columbia
Posts: 2,880
Thanks: 0
Thanked 5 Times in 5 Posts
Feedback Score: 49 reviews
well it depends on what year your bike is...

The thing is the systems that are the best quality and give you the best numbers arnt always the loudest....

I have a jardine full system on my 05 and its loud as high holly hell..
I think it drowns out my buddies two brothers at times when we are riding side by side.

If you want loud then go with a jardine full system.

If you want unmatched quality from front to back then go with any of the following.. not in any particular order for full systems:
Akarapovic
Arrow
Arata
Join Date: Sep 2008
Posts: 7
Thanks: 0
Thanked 0 Times in 0 Posts
Feedback Score: 0 reviews
I have an '08. Forgot to mention that, thanks for your help bro, i'll look into your exhaust
Knee Dragger
Join Date: May 2008
Location: bergen county nj
Posts: 154
Thanks: 0
Thanked 0 Times in 0 Posts
Feedback Score: 0 reviews
i have a full yoshi rs-5 carbon and i love it everyone comments on how nice it sounds and its really loud and gave alot of performence
Moto GP Racer
Join Date: Oct 2005
Location: San Diego County, SoCal
Posts: 28,565
Thanks: 179
Thanked 365 Times in 284 Posts
Feedback Score: 56 reviews
here are my 4 suggestions by order in which i would get:

1. Arata
2. Akrapovic
3. Arrow
4. Leo Vince

im in the market for a full exhuast as well...im going for Arata. but Akrapovic right up there with my decision.
im on the fence between the two.

and dont believe that horsepower crap. those numbers were tested on bikes the company had, and its all media marketing to gain attention.
every bike will be different in attaining horsepower. no one bike is the same!

if Birdman were still around, he'd spit in your face for saying such a thing and then laugh at you and suggest you get 2bros for the most horsepower. lmfao.




---
Quote:
Originally Posted by
struckbylitenin
View Post
I wanna learn from the master king dingaling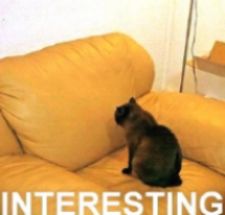 AMA Supersport Racer
Join Date: Oct 2008
Location: NOLA
Posts: 1,265
Thanks: 3
Thanked 5 Times in 5 Posts
Feedback Score: 7 reviews
I agree with slap mang...lol...dont believe that horsepower nonsense, but if your looking for loudness more than anything, I def dont think akra will suit you because akra isnt as loud as you are going to be looking for in your 2 bros/yoshi world, jardine is def a loud system to look into...

i do not have any experience with the others so I couldnt tell you much otherwise, but from the way your talking, your expecting huge gains which I think in the end you will be highly disappointed...to get more bang for your buck go with the -1/+2
---
2012 848 Evo Corse
Black and Carbon 07 600RR (SOLD)
AMA Supersport Racer
Join Date: Jun 2009
Location: death to prius
Posts: 974
Thanks: 0
Thanked 1 Time in 1 Post
Feedback Score: 11 reviews
yosh full system will shed some pounds give a good sound and stainless will last a long time and there 750 on sale
Posting Rules

You may not post new threads

You may not post replies

You may not post attachments

You may not edit your posts

---

HTML code is Off

---