Join Date: Apr 2006
Posts: 1
Thanks: 0
Thanked 0 Times in 0 Posts
Feedback Score: 0 reviews
yosh or not??
---
What exhaust is the best for the 05 600rr??? Gonna get slip-on don't know which one though.
AMA Supersport Racer
Join Date: Jun 2005
Location: Palmdale, CA
Posts: 1,187
Thanks: 9
Thanked 9 Times in 9 Posts
Feedback Score: 0 reviews
Everyone's going to tell you ARATA. I'd personally suggest that particular exhaust in a slip-on or full system.
Moto GP Racer
Join Date: Oct 2005
Location: San Diego County, SoCal
Posts: 28,565
Thanks: 179
Thanked 365 Times in 284 Posts
Feedback Score: 56 reviews
---
Quote:
Originally Posted by
struckbylitenin
View Post
I wanna learn from the master king dingaling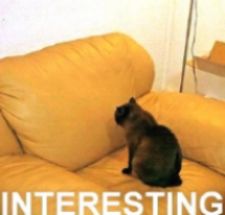 Join Date: Jul 2003
Posts: 3,495
Thanks: 0
Thanked 1 Time in 1 Post
Feedback Score: 0 reviews
yoshi makes a fine slip-on. if you like the looks. they make a quality slip-on that installs easily and they have excellent customer support. we have a few CF cone CF slip-ons in stock for the 05 - 06 600RR in stock.

AND WE CARRY ALL THE BRANDS!! Check our site for more info and feel free to call us for more info and pricing.

Cheers... Nick - MRI
Join Date: Dec 2005
Posts: 311
Thanks: 0
Thanked 0 Times in 0 Posts
Feedback Score: 0 reviews
I have a yoshi slip-on and I love it. I put a Power Commander and had it dyno'd with a custom map. I gained 8hp from it. Can't complain about that at all.
Posting Rules

You may not post new threads

You may not post replies

You may not post attachments

You may not edit your posts

---

HTML code is Off

---