View Poll Results

: SO WHAT COLOR???

Black with Hot Pink
4
36.36%
Black with Lime Green
1
9.09%
Hot Pink is for Girls
2
18.18%
Lime Green belongs on a Kawasaki
0
0%
Both colors SUCK!!!
4
36.36%
Voters: 11. You may not vote on this poll
Join Date: Sep 2008
Posts: 84
Thanks: 0
Thanked 0 Times in 0 Posts
Feedback Score: 0 reviews
HELP with Color Choices
---
Here we go guys and gals, I need some help. To start off I have a 2007 all black 600rr. I have a few mods done to it such as vortex rearsets, pazzo levers, some carbon fiber. I am having my rearsets, levers, and windscreen bolts anodized and I am stuck between lime green and hot pink, Keep in mind I will be doing a couple stickers the same color as the anodizing. Please cast your vote.
Join Date: Sep 2008
Posts: 84
Thanks: 0
Thanked 0 Times in 0 Posts
Feedback Score: 0 reviews
Thanks for your input. PINK it is:icon_lol:
Moto GP Racer
Join Date: Oct 2005
Location: San Diego County, SoCal
Posts: 28,565
Thanks: 179
Thanked 365 Times in 284 Posts
Feedback Score: 56 reviews
+1 for the pink. support the booobiieeees.




---
Quote:
Originally Posted by
struckbylitenin
View Post
I wanna learn from the master king dingaling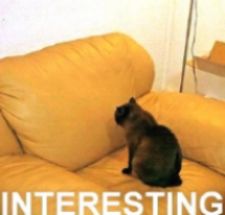 Posting Rules

You may not post new threads

You may not post replies

You may not post attachments

You may not edit your posts

---

HTML code is Off

---