Knee Dragger
Join Date: Jun 2010
Posts: 209
Thanks: 0
Thanked 0 Times in 0 Posts
Feedback Score: 1 reviews
2007 cbr600rr: penski, vortex, pcIII, armour bodies, etc
---
I have both of my bikes up for sale and one has to go... unfortunately money is tight.
$5500 OBO... will trade for other things of value (turbo parts, e30 parts, guns, etc)
2007 honda cbr600rr
~4000 miles
clean title
This bike has been set up for the track and has been well maintained. It is not a show bike but runs great and will put you on the podium.
Armour bodies fairings (white / black paint).
Tail is cracked but can be fiberglassed or buy a replacement.
vortex rearsets with GP shifter
ohlins fork springs / revalved
penski double clicker rear
vortex chain / sprockets (-1)
power commander III
stainless steel brake lines
the bike has been safety wired for WERA / CCS racing.
It has been laid down before but the fairings are new and clean. The only scratches are on the swinger, rear sets, clip ons and very minor.
Very well sorted bike and runs great.
Located in Coatesville, PA 19320
[email protected]
610-764-0785
I apologize for the sh*tty pics but this is all I have from my phone right now. I will do a proper shoot this weekend and can take any pics requested.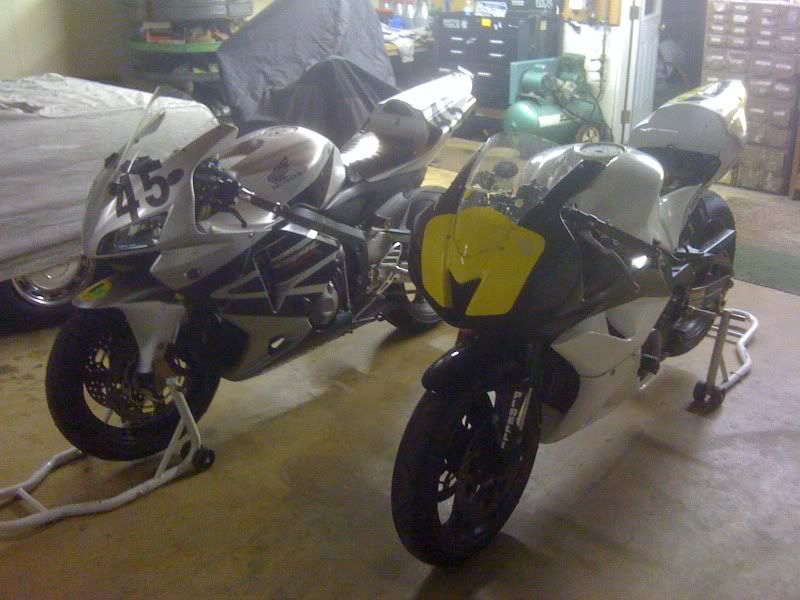 ---
Whiteman "I" - #45
Training Wheel Hero
Join Date: Aug 2009
Posts: 57
Thanks: 0
Thanked 4 Times in 2 Posts
Feedback Score: 1 reviews
Been looking for a newer track bike mine is an 05, can you take pictures Of the slight damage? Have you had any Problems with the bike mechanically since? I'm located in Howell nj after pics I would like to come and see the bike in person.
BOTM Winner 09/12 Repsol DaRizzo And Don't U Forget It
Join Date: Jan 2010
Location: East Lansing, MI
Posts: 17,681
Thanks: 19
Thanked 633 Times in 589 Posts
Feedback Score: 26 reviews
i am interested in you silver cbr. i seen it on craigslist and have a buddy lookin for one
---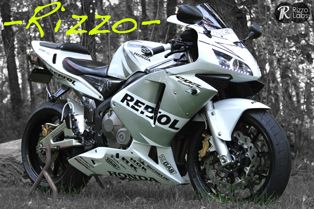 03 600RR, 07 Jeep Wrangler Sahara & 14 Subaru WRX
(Lapeer, MI)
September 2012 BOTM Winner
My Build
UPDATE: P. 42 (ALL MODS INSTALLED)
Training Wheel Hero
Join Date: Jul 2010
Location: Philadelphia
Posts: 44
Thanks: 0
Thanked 1 Time in 1 Post
Feedback Score: 2 reviews
clean title? do u still have the street fairings? let me know im interested and local
Knee Dragger
Join Date: Nov 2009
Posts: 137
Thanks: 1
Thanked 5 Times in 5 Posts
Feedback Score: 0 reviews
this thing sold? sent you a pm
Knee Dragger
Join Date: Nov 2009
Posts: 137
Thanks: 1
Thanked 5 Times in 5 Posts
Feedback Score: 0 reviews
Knee Dragger
Join Date: Jun 2010
Posts: 209
Thanks: 0
Thanked 0 Times in 0 Posts
Feedback Score: 1 reviews
thanks for updating the thread!

I got locked out but the bike is SOLD
---
Whiteman "I" - #45
Training Wheel Hero
Join Date: Aug 2010
Location: Virginia
Posts: 14
Thanks: 1
Thanked 0 Times in 0 Posts
Feedback Score: 0 reviews
Good deal!!! I'm trying to sell my AMA 600RR, getting out of racing
Posting Rules

You may not post new threads

You may post replies

You may not post attachments

You may not edit your posts

---

HTML code is Off

---