Join Date: Feb 2004
Posts: 936
Thanks: 0
Thanked 0 Times in 0 Posts
Feedback Score: 0 reviews
FS: 2001 GSX-R 750 in New Jersey... Good condition
---
I am selling a 2001 GSX-R 750 Was used to commute to and from work daily. Never dropped. Maintenance done every 3000 miles. Very clean and maintained. Bike has 17k cruising miles on it. Bike will last for another 17k miles easy. Asking $4600 FIRM currently listed on ebay with 5 days left
If you have any questions you may call Luke @ 201-424-3552 or e-mail me directly at
[email protected]
NO PMs please.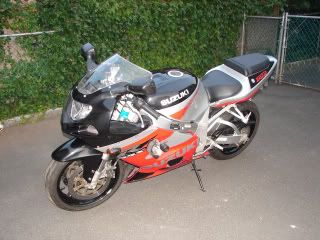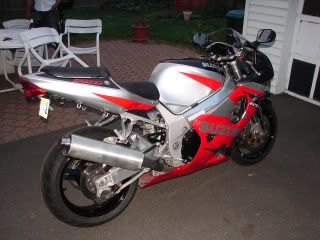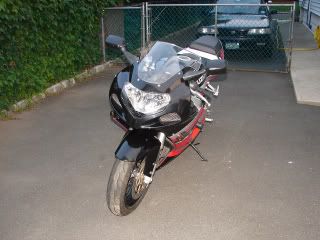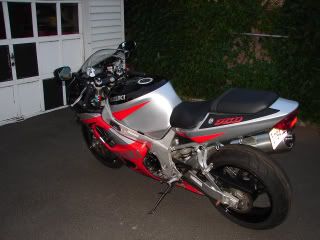 ---
Last edited by HighLineCBR; 06-23-2006 at

11:56 PM

.
Join Date: Mar 2005
Posts: 1,304
Thanks: 0
Thanked 0 Times in 0 Posts
Feedback Score: 0 reviews
One of my close friends is looking for your bike
i gave him your cell and phone number his name is steve
hopefully you two can work something out
and he can pick it up this weekend
let me know if its not sold allready
Post Whore Extraordinaire
Join Date: May 2005
Location: Goldsboro, NC
Posts: 19,904
Thanks: 23
Thanked 29 Times in 28 Posts
Feedback Score: 16 reviews
thats a nice bike man.
Is it OBO, i know a few cats too.
---
No more mod listing, shits is STILL too long
03 600RR > 04 1000RR > 06 R6V > 05 600RR > 06 R1 > 09 1000RR > 10 RSV4R :gun:
Join Date: Feb 2004
Posts: 936
Thanks: 0
Thanked 0 Times in 0 Posts
Feedback Score: 0 reviews
Join Date: Feb 2004
Posts: 936
Thanks: 0
Thanked 0 Times in 0 Posts
Feedback Score: 0 reviews
Join Date: Feb 2004
Posts: 936
Thanks: 0
Thanked 0 Times in 0 Posts
Feedback Score: 0 reviews
Join Date: Feb 2004
Posts: 936
Thanks: 0
Thanked 0 Times in 0 Posts
Feedback Score: 0 reviews
Posting Rules

You may not post new threads

You may post replies

You may not post attachments

You may not edit your posts

---

HTML code is Off

---