Join Date: Jul 2004
Posts: 696
Thanks: 0
Thanked 0 Times in 0 Posts
Feedback Score: 0 reviews
05 RC51 feeler.....
---
I have a 2005 RC51 Black for sale with 2500mi on it! I bought this bike in November and its in excellent shape. I broke it in properly and have given it 2 oil changes. It is a cool bike it gets more attention than any bike I have owned and handles like a dream! You guys know what this bike is. I should have pictures up soon but really there should be no scratches on this thing. I am looking to get 9000 or best offer!!
Not right now chief, im in the f'ing zone
Join Date: Dec 2005
Location: MILWAUKEE
Posts: 4,495
Thanks: 0
Thanked 4 Times in 4 Posts
Feedback Score: 4 reviews
Baddddd asss bike bro! Even without pics, i know how sexy it is!
---
Bungle in the Jungle!!!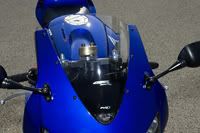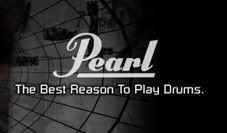 Beep Beep m' Beep Beep YEAH!!!
Join Date: Jul 2004
Posts: 696
Thanks: 0
Thanked 0 Times in 0 Posts
Feedback Score: 0 reviews
Bump...Bump... I would like to get this sold to free up some cash to buy a home. Located in Omaha NE. 9000 with sato exhaust and pc3. 8500 without.
Curve Connoisseur
Join Date: Feb 2006
Location: The R.O. (Michigan)
Posts: 916
Thanks: 0
Thanked 0 Times in 0 Posts
Feedback Score: 1 reviews
i heart this bike.........bump....nice wheels.......
---
Curve Connoisseur
Posting Rules

You may not post new threads

You may post replies

You may not post attachments

You may not edit your posts

---

HTML code is Off

---