Join Date: Feb 2007
Posts: 48
Thanks: 0
Thanked 0 Times in 0 Posts
Feedback Score: 0 reviews
BEWARES!!!Tapeworks Decals
---
I am sure you have heard of this company...
I was on the website today and saw they had a reflective black tribal sticker kit for the RR on "inventory reduction" for $99
I tried ordering it online but it kept comming up @ 239 so i call them to order it.
After being on hold for 15 minutes i am told that the item i was requesting was sold weeks ago and they hadn't updated the site. But they would do so right away.
However i was offered a price of $199 for the same kit for the mix up.
After another 15 minutes of my time telling the salesman that what he was doing was called "Bait and switch" and is illegal he was like.. well i am not trying to sell you anything... you called me.
I asked for the manager and was told that he (Rob) was the owner.
Long story short i highly advise anyone to not do business with this unprofessional and extremely rude decal company.
Join Date: Oct 2006
Posts: 639
Thanks: 0
Thanked 0 Times in 0 Posts
Feedback Score: 0 reviews
loololol thanks for the info.........decals was on my list also.....last but on
Join Date: Jun 2005
Posts: 1,821
Thanks: 0
Thanked 14 Times in 7 Posts
Feedback Score: 0 reviews
Their customer service must suck. But their stuff is pretty good quality tho. :P
Moto GP Racer
Join Date: Jun 2006
Location: So.Cal.
Posts: 3,823
Thanks: 0
Thanked 10 Times in 10 Posts
Feedback Score: 0 reviews
That is bait and switch and we see it more and more on websites. EXAMPLE: I had to order a new glovebox door for my 2002 VW Jetta. I searched around and found a website that had them the cheapest. I ordered it but then was contacted by the company rep. by phone that the order needed to be approved by me because the price was actually more and the website price was incorrect. The guy said on the message he'd give me till the end of the day to call back, if not he'd cancel the order. I called in the morning hours, an hour after he called, he admitted he processed my order at the higher amount and it was already in the mail without my authorization! No worries, I was gonna get it anyway because they still were the cheapest even at the new price. Point is, many websites have errors on them, in part because they pay an independent co. to do their web work and the communication between the two is usually lousy. It is false advertisement, but they don't seem to care as much about honoring the price when it is based off the web.
Join Date: Jul 2006
Posts: 125
Thanks: 0
Thanked 0 Times in 0 Posts
Feedback Score: 0 reviews
i've had good luck with those guys. keep in mind it's not bait and switch if the site has a disclaimer that pricing may change at anytime without notice and any good one does. Could be a simple mistake.
Join Date: Sep 2006
Posts: 1,830
Thanks: 0
Thanked 0 Times in 0 Posts
Feedback Score: 0 reviews
i hope you didn't let them get away with that so easily?
Not right now chief, im in the f'ing zone
Join Date: Dec 2005
Location: MILWAUKEE
Posts: 4,495
Thanks: 0
Thanked 4 Times in 4 Posts
Feedback Score: 4 reviews
I had nothing but good luck with them too! They were very friendly
---
Bungle in the Jungle!!!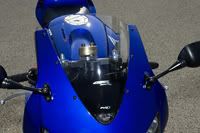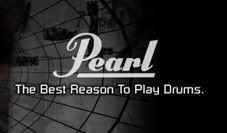 Beep Beep m' Beep Beep YEAH!!!
Posting Rules

You may not post new threads

You may not post replies

You may not post attachments

You may not edit your posts

---

HTML code is Off

---