Join Date: Mar 2007
Posts: 61
Thanks: 0
Thanked 0 Times in 0 Posts
Feedback Score: 0 reviews
spyder racing
---
i ordered some spiked windshield bolts 8 days ago and got them shipped usp ground. they aren't here yet and i was wondering if anyone else has delt with there slow slow shipping.
Super Mod Wanna-be
Join Date: May 2005
Location: Merrimack, NH
Posts: 3,168
Thanks: 0
Thanked 2 Times in 2 Posts
Feedback Score: 0 reviews
I'm very disappointed with this thread. I was expecing to see spiders racing.
---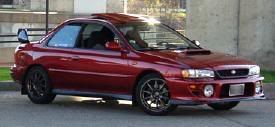 New England AWD -
www.neawd.com
~
Knee Dragger
Join Date: Dec 2006
Location: Marlton, NJ
Posts: 160
Thanks: 0
Thanked 1 Time in 1 Post
Feedback Score: 0 reviews
Call them and make sure they were actually shipped out, i have ordered parts from a number of internet-based businesses, only to call back a few weeks later and find that they somehow forgot to ship my stuff. if they gave you a tracking number, see if you can check it at ups's web site. other than that i dunno what to tell ya. 8 days aint all that long though, and if you ordered them on a friday, most places wont even get to shipping it until the upcoming monday or tuesday. good luck
Knee Dragger
Join Date: Aug 2006
Posts: 159
Thanks: 0
Thanked 0 Times in 0 Posts
Feedback Score: 1 reviews
Good luck on trying to get a hold of them by phone. I have tried and they do not answer. and sometimes they dont answer emails. pm me and i will tell you my story.
Posting Rules

You may not post new threads

You may not post replies

You may not post attachments

You may not edit your posts

---

HTML code is Off

---