Join Date: May 2007
Posts: 995
Thanks: 0
Thanked 0 Times in 0 Posts
Feedback Score: 1 reviews
Riders Discount
---
I did this some time last year in May when I started to get ready for the track. I got my full racing gear from these guys. I did them over the phone to get an awesome deal and big savings on shipping.

Astars stuff:
One piece Racing Replica (If I remember my price I got on this was about 1100 or 1200)
SMX Boots
Gloves (the one below the top grade ones)

Icon riding boots and something else... I don't remember..

I lost their contact info but recently found a receipt for a jacket I bought for someone's xmas present!

Good guys with good deals ...
Overpaid South Pacific Barista overactive ADHD crew off their meds!!
Join Date: Feb 2006
Location: a day ahead
Posts: 27,367
Thanks: 190
Thanked 43 Times in 41 Posts
Feedback Score: 1 reviews
who was it with i am blind and or stupid???
Join Date: May 2007
Posts: 995
Thanks: 0
Thanked 0 Times in 0 Posts
Feedback Score: 1 reviews
I can't remember ... the purchase was a year ago..
Moto GP Racer
Join Date: Oct 2005
Location: San Diego County, SoCal
Posts: 28,565
Thanks: 179
Thanked 365 Times in 284 Posts
Feedback Score: 56 reviews
bwahahahahahahahahaha

sorry mang...but this thread is useless without a reference or some sort! haha




---
Quote:
Originally Posted by
struckbylitenin
View Post
I wanna learn from the master king dingaling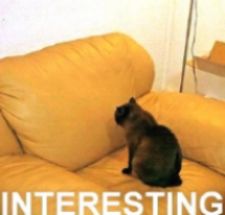 Join Date: Aug 2005
Posts: 888
Thanks: 0
Thanked 0 Times in 0 Posts
Feedback Score: 0 reviews
Join Date: May 2007
Posts: 995
Thanks: 0
Thanked 0 Times in 0 Posts
Feedback Score: 1 reviews
Posting Rules

You may not post new threads

You may not post replies

You may not post attachments

You may not edit your posts

---

HTML code is Off

---