Pocketbike Racer
Join Date: Apr 2012
Posts: 349
Thanks: 0
Thanked 16 Times in 16 Posts
Feedback Score: 1 reviews
Columbus ohio
---
Anyone in the area who can help install (cut my fairings) for some frame sliders? Im not mechanically inclined enough to do anything on my bike. Lol

Sent from my DROID BIONIC using Motorcycle.com Free App
---
2011 CBR600RR red/black

mods-
Pro Grip tank pad/gas cap cover/rim stripes/719's
oem rear seat cowl
proton flush mount signals
OES frame sliders
AVS C5 levers
Ram cell phone mount
HotBodies dark smoke double bubble windscreen

future mods-
FE
IT
exhaust
Pocketbike Racer
Join Date: Apr 2012
Posts: 349
Thanks: 0
Thanked 16 Times in 16 Posts
Feedback Score: 1 reviews
Pm me if so

Sent from my DROID BIONIC using Motorcycle.com Free App
---
2011 CBR600RR red/black

mods-
Pro Grip tank pad/gas cap cover/rim stripes/719's
oem rear seat cowl
proton flush mount signals
OES frame sliders
AVS C5 levers
Ram cell phone mount
HotBodies dark smoke double bubble windscreen

future mods-
FE
IT
exhaust
BOTM Winner 09/12 Repsol DaRizzo And Don't U Forget It
Join Date: Jan 2010
Location: East Lansing, MI
Posts: 17,681
Thanks: 19
Thanked 633 Times in 589 Posts
Feedback Score: 26 reviews
im sure if u come up to MI for a weekend some people can help
---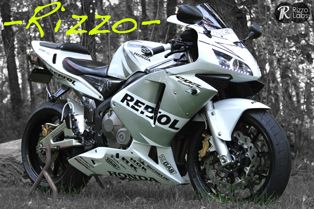 03 600RR, 07 Jeep Wrangler Sahara & 14 Subaru WRX
(Lapeer, MI)
September 2012 BOTM Winner
My Build
UPDATE: P. 42 (ALL MODS INSTALLED)
Pocketbike Racer
Join Date: Apr 2012
Posts: 349
Thanks: 0
Thanked 16 Times in 16 Posts
Feedback Score: 1 reviews
I would never step foot in that awful state .. ann arbors a whore, go bucks! Haha

Sent from my DROID BIONIC using Motorcycle.com Free App
---
2011 CBR600RR red/black

mods-
Pro Grip tank pad/gas cap cover/rim stripes/719's
oem rear seat cowl
proton flush mount signals
OES frame sliders
AVS C5 levers
Ram cell phone mount
HotBodies dark smoke double bubble windscreen

future mods-
FE
IT
exhaust
AMA Supersport Racer
Join Date: Sep 2011
Location: Dayton, ohio
Posts: 713
Thanks: 5
Thanked 38 Times in 32 Posts
Feedback Score: 4 reviews
im from dayton, ohio i know some people maybe willing to help...I've never installed in but have installed everything else. Message "cbrknight" he might be able to help but i can't speak for him...
---
FOLLOW
me on
INSTAGRAM
- 07rr06si
My 07rr blue/silver Build Thread and Mod list
https://www.600rr.net/vb/showthread.p...94#post3393394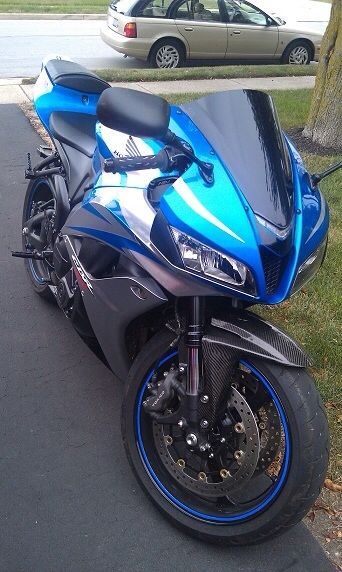 | | |
| --- | --- |
| The Following User Says Thank You to 07rr06Si For This Useful Post: | |
Pocketbike Racer
Join Date: Feb 2012
Location: NE Ohio
Posts: 258
Thanks: 6
Thanked 6 Times in 6 Posts
Feedback Score: 1 reviews
Quote:
I would never step foot in that awful state .. ann arbors a whore, go bucks! Haha

Sent from my DROID BIONIC using Motorcycle.com Free App
this made my day.
Pocketbike Racer
Join Date: Apr 2012
Posts: 349
Thanks: 0
Thanked 16 Times in 16 Posts
Feedback Score: 1 reviews
Does anyone in columbus ride?

Sent from my DROID BIONIC using Motorcycle.com Free App
---
2011 CBR600RR red/black

mods-
Pro Grip tank pad/gas cap cover/rim stripes/719's
oem rear seat cowl
proton flush mount signals
OES frame sliders
AVS C5 levers
Ram cell phone mount
HotBodies dark smoke double bubble windscreen

future mods-
FE
IT
exhaust
Pocketbike Racer
Join Date: Apr 2012
Posts: 349
Thanks: 0
Thanked 16 Times in 16 Posts
Feedback Score: 1 reviews
Never see any cbrs out cruising lol

Sent from my DROID BIONIC using Motorcycle.com Free App
---
2011 CBR600RR red/black

mods-
Pro Grip tank pad/gas cap cover/rim stripes/719's
oem rear seat cowl
proton flush mount signals
OES frame sliders
AVS C5 levers
Ram cell phone mount
HotBodies dark smoke double bubble windscreen

future mods-
FE
IT
exhaust
Pocketbike Racer
Join Date: Apr 2012
Posts: 349
Thanks: 0
Thanked 16 Times in 16 Posts
Feedback Score: 1 reviews
Anyone in the central Ohio area want to meet up for a ride in the near future?

Sent from my DROID BIONIC using Motorcycle.com Free App
---
2011 CBR600RR red/black

mods-
Pro Grip tank pad/gas cap cover/rim stripes/719's
oem rear seat cowl
proton flush mount signals
OES frame sliders
AVS C5 levers
Ram cell phone mount
HotBodies dark smoke double bubble windscreen

future mods-
FE
IT
exhaust
Posting Rules

You may not post new threads

You may not post replies

You may not post attachments

You may not edit your posts

---

HTML code is Off

---