Join Date: Aug 2007
Posts: 649
Thanks: 0
Thanked 0 Times in 0 Posts
Feedback Score: 1 reviews
rear break issue and question
---
okay...heres the deal

i had broken the reatset braket 2 weeks ago....put it back together tonight. then in the process...of switchin brake pedal....and izzle to the new bracket....now the rear break seems to not disenguage......it(the pedal itself) dosnt pop back up liek it would normally


any way to lube this?

also i tightened the bolt that holds the pedal to the bracket pretty tight....mabey loosen it up some.....


but im sure i need to lube it.....what u guys using?
lube the pivot? uh, no... you don't lube that but once.

did you "Fix" the old one, or did you buy a whole new assembly?
Join Date: Aug 2007
Posts: 649
Thanks: 0
Thanked 0 Times in 0 Posts
Feedback Score: 1 reviews
no i just replaced the bracket......and swaped everything else over....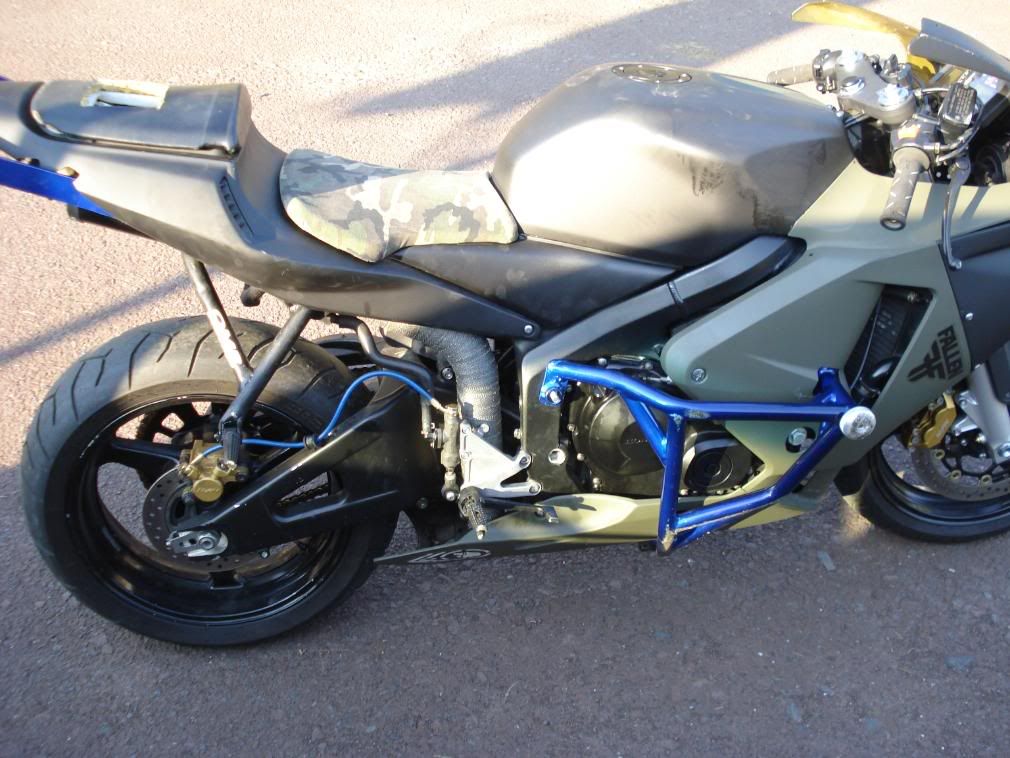 you didn't check the brake for piston damage?
Join Date: Aug 2007
Posts: 649
Thanks: 0
Thanked 0 Times in 0 Posts
Feedback Score: 1 reviews
i did and it looks solid...works and everything i was out playin tonight
Posting Rules

You may not post new threads

You may not post replies

You may not post attachments

You may not edit your posts

---

HTML code is Off

---