Join Date: Jun 2008
Posts: 7
Thanks: 0
Thanked 0 Times in 0 Posts
Feedback Score: 0 reviews
Messed up bolt on front wheel
---
I was on the last bolt putting my disks back on my front wheel and it snapped. I couldn't find my extractor before the lock tight had dried. the extractor just made things worse. Now I have no clue what to do. Is it safe to only use five bolts, or should I drill and tap it to a bigger size? Ill do anything to prevent having to pay for another rim. Here are some pics. Thx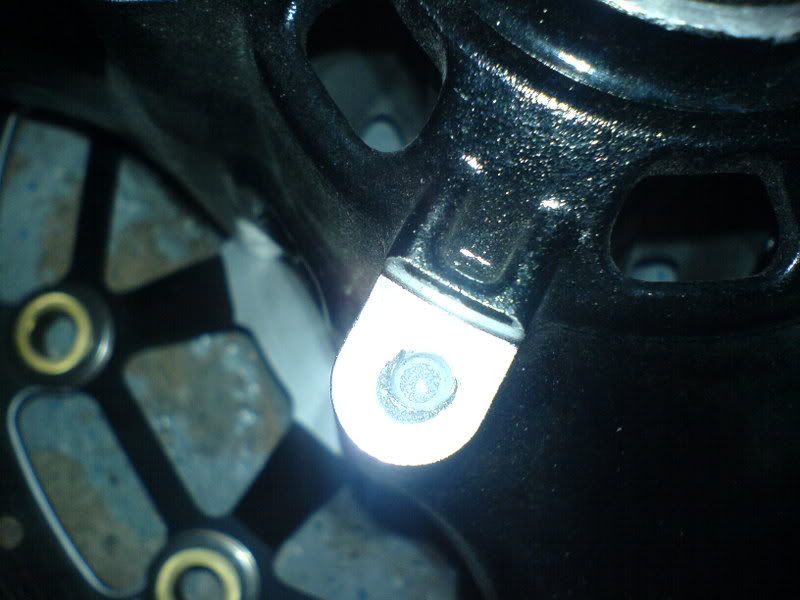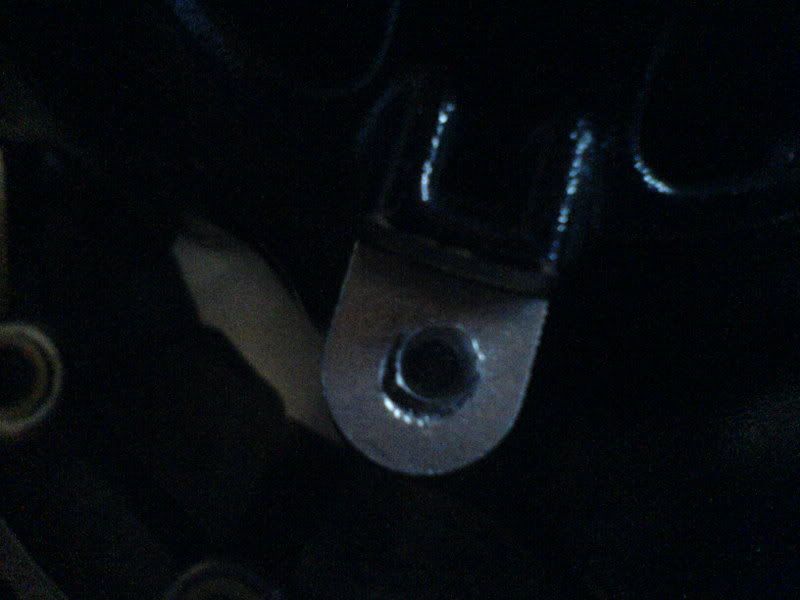 ---
Last edited by XtremeZride; 07-06-2008 at

03:05 PM

.
Knee Dragger
Join Date: Mar 2006
Location: Madison, Wi
Posts: 132
Thanks: 0
Thanked 0 Times in 0 Posts
Feedback Score: 1 reviews
Personally i think it's a safety issue. You probably could drill and tap it and it would be ok, but if it were me, i'd always be wondering, is it gonna hold/break?
Don't ride it with only 5 bolts. Hold a flame to the area for a little bit to heat up the loctite then go at it with a screw extractor. If that doesn't work, you can always drill a smaller hole in the bolt, tap it with left handed threads, and use that to get the bolt out.
Join Date: Sep 2007
Posts: 260
Thanks: 0
Thanked 2 Times in 2 Posts
Feedback Score: 1 reviews
yeah like "d" said. the best way for you to get taht out would be to get a torch and heat it up. then use and easy out to get that out. if all else fails you could take it to a machine shop and they can get it out for you. BUT DO NOT RIDE WITH 5 BOLTS.

good luck man.

also - if it were me, i would just do the machine shop deal. it will cost like 25 bucks or so....but that is some serious peace of mind.
Posting Rules

You may not post new threads

You may not post replies

You may not post attachments

You may not edit your posts

---

HTML code is Off

---