Join Date: Jul 2008
Posts: 3
Thanks: 0
Thanked 0 Times in 0 Posts
Feedback Score: 0 reviews
possible tranny problems
---
So the other day after changing sprockets I went to put my shift linkage back on. I tapped the part that goes on the shifter shaft back on lightly when I realized that the shifter seemed to be stuck between gears. I got the shifter hooked up and moved it up and down attempting to go through the gears and there was no feel or actual shifting going on. This is when I realized the shaft itself had been pushed into the housing. I pulled it back out (towards me) and it made a good solid clunk. I thought that it could be just some fluke that I have never really noticed.

Well started the bike back up and the tranny was making a clunking noise. It really kinda sounds like a dry clutch on a Ducati except quieter. It makes less noise with the clutch in and changes sounds when the bike is moved side to side. I think I have knocked a circlip into the bottom of the tranny, but I'm just reallllllly hoping its something stupid.

Just wanted to get your guys input.
Knee Dragger
Join Date: Mar 2008
Posts: 176
Thanks: 0
Thanked 0 Times in 0 Posts
Feedback Score: 2 reviews
Did the shift rod slide thru the engine casing toward the right hand side of the bike? if it did I'd bet the retaining spring on the shifter star came loose - you'll need to take the right side engine case cover off and inspect he clutch - on an 03-06 the shift star is in the upper left corener of the cavity behind the clutch outer basket - if it's loose you're looking at taking out the clutch basket (pita) to get at it - hope this helps
Not right now chief, im in the f'ing zone
Join Date: Dec 2005
Location: MILWAUKEE
Posts: 4,495
Thanks: 0
Thanked 4 Times in 4 Posts
Feedback Score: 4 reviews
cbr with a tranny problem? nonsence
---
Bungle in the Jungle!!!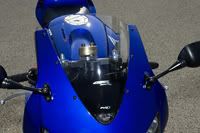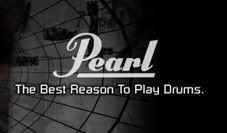 Beep Beep m' Beep Beep YEAH!!!
not so nonsense when you consider what happened.
Moto GP Racer
Join Date: Oct 2006
Location: PWZ, Fo Life!!!!
Posts: 11,156
Thanks: 2
Thanked 32 Times in 19 Posts
Feedback Score: 3 reviews
same thing happened to my friend on his 06. he tapped the linkage back on with a hammer and ext...lol
we ended up having to take off the right cover, and entire clutch basket to get to this metal tab that had gotten pushed out/bent.
check if this works. it's part #1 on the "gear shift-drum"
http://www.bikebandit.com/houseofmot...r-2006/o/m2058
1: PLATE
,A AC 211773-001 Enter 0-99 $3.51
Posting Rules

You may not post new threads

You may not post replies

You may not post attachments

You may not edit your posts

---

HTML code is Off

---