Join Date: May 2007
Posts: 15
Thanks: 0
Thanked 0 Times in 0 Posts
Feedback Score: 0 reviews
05 rr diving hard into corner?
---
I just bought an 05 rr salvaged. Everthing seemed to check out in the front end.

I have an 02 F4i and I can take my hand off the bar going through corners, the 05 rr wants to dive hard, I have to fight it in corners. Is this normal?

I'm looking for take offs for my 05rr, does anyone know where I can find a reliable source.
Join Date: Nov 2006
Posts: 114
Thanks: 0
Thanked 0 Times in 0 Posts
Feedback Score: 0 reviews
Fight it from doing what? Bikes handle differently and take some getting used to but if you mean your making an effort to keep it from turning harder I'd say there is a problem.
Moto GP Racer
Join Date: Oct 2005
Location: San Diego County, SoCal
Posts: 28,565
Thanks: 179
Thanked 365 Times in 284 Posts
Feedback Score: 56 reviews
ya...please explain with more detail! fight it? what tire is on the front? you checked to see if the suspension was adjusted or altered?




---
Quote:
Originally Posted by
struckbylitenin
View Post
I wanna learn from the master king dingaling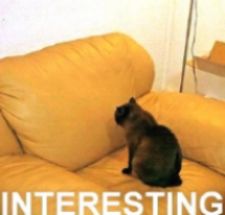 Join Date: Oct 2006
Posts: 205
Thanks: 0
Thanked 0 Times in 0 Posts
Feedback Score: 0 reviews
To set up the front end on my RR, I had to put in 4 complete turns of preload (from the stock settings) to get the front end where it needed to be. This was after setting sag, etc on the rear.
Posting Rules

You may not post new threads

You may not post replies

You may not post attachments

You may not edit your posts

---

HTML code is Off

---