Join Date: May 2007
Posts: 17
Thanks: 0
Thanked 0 Times in 0 Posts
Feedback Score: 0 reviews
[email protected]#$#!!!!! Oil leaks!
---
I have a 05 600rr in which the valve cover gasket was leaking, replaced it and everything was cool for bout a month. Now i have another damn leak, seems to be worse after a long trip. Dripping on my lower fairing, anyone else have problems with this?
AMA Supersport Racer
Join Date: Jul 2003
Location: Raleigh, NC
Posts: 984
Thanks: 1
Thanked 1 Time in 1 Post
Feedback Score: 9 reviews
---
03 CBR 600RR
-- OEM Cowl w/ custom decal,
click here.
-- Scotts Steering Stabilizer
-- Vortex Rearsets
-- Arata Full exhaust w/ PCIII
-- Ohlins shock and cartridge kit
-- Catalyst Racing Composites bodywork

how many miles? What kind of oil? Did you switch from Conventional to synthetic recently?
Moto GP Racer
Thread moved...
Use some Indian Head Gasket sealer next time. The gasket may have slipped when you put the valve cover back on.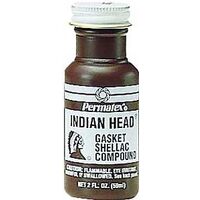 ---
---
Last edited by NewRedRider; 10-01-2007 at

08:24 PM

.
Join Date: May 2007
Posts: 17
Thanks: 0
Thanked 0 Times in 0 Posts
Feedback Score: 0 reviews
10,000 miles. Honda 10w-30 oil. Bout to give up and tear the whole damn thing apart.
Moto GP Racer
Join Date: Jun 2006
Location: So.Cal.
Posts: 3,823
Thanks: 0
Thanked 10 Times in 10 Posts
Feedback Score: 0 reviews
If the seal is leaking to fix it you must start over. One of three things happened:

1.seal slipped
2.not cleaned properly before put back together
3.not torqued in correct pattern and/or range
---
"People take different roads seeking fulfillment and happiness. Just because they're not on your road doesn't mean they've gotten lost."

"The proper gear can make the last guy finish first!"

"I didn't lose my mind, I sold it on Ebay."


Posting Rules

You may not post new threads

You may not post replies

You may not post attachments

You may not edit your posts

---

HTML code is Off

---