Join Date: Oct 2004
Posts: 2,472
Thanks: 0
Thanked 2 Times in 2 Posts
Feedback Score: 9 reviews
Ram-Air Cover Misaligned
---
Any of you have trouble with your ram-air covers lining up wiht the tank cover? Last winter I had all the bodywork off (except the upper) and when I put it all back together I couldn't get the right air cover to go flush with the tank cover no matter what I tried. I've had everything off numerous times but still no luck. I haven't had the upper off, so that can't be the problem. Any ideas? It's really bugging me.
C.F.A. member **New Joyzeeeeeee Racer YAAAA BOYYY**
Join Date: Aug 2007
Location: Orange, NJ
Posts: 1,726
Thanks: 0
Thanked 0 Times in 0 Posts
Feedback Score: 6 reviews
Join Date: Oct 2004
Posts: 2,472
Thanks: 0
Thanked 2 Times in 2 Posts
Feedback Score: 9 reviews
I know I know. I'll get pics up asap. I'm having a problem with my camera program working with my new PC, so no pics yet.
MotoGP NEWS Guru
Join Date: Sep 2005
Posts: 5,051
Thanks: 6
Thanked 17 Times in 13 Posts
Feedback Score: 4 reviews
Sounds like your upper is not on right. Or something is tweaked.
---
Bernard
NESBA #12I
CBR1000RR8
(street)
CBR600RR5
(track)


"Itīs not easier to ride, but I donīt need something easier, I need something faster." - Nicky Hayden #69


Next Track Days
(NESBA):
September 10 - Summit (Main)
Back in the Day
Join Date: Jul 2003
Location: Central Florida
Posts: 51,143
Thanks: 2,026
Thanked 2,544 Times in 2,156 Posts
Feedback Score: 148 reviews
Make sure the ram air tubes are lined up correctly
---
If it doesn't challange you it won't change you
Only two ways to live life. One is as though nothing is a miracle. The other is as though everything is a miracle.

Join Date: Oct 2004
Posts: 2,472
Thanks: 0
Thanked 2 Times in 2 Posts
Feedback Score: 9 reviews
Thanks alot Moe. I'll have everything off real soon for some modding since we now have a blanket of snow covering the ground. I'll get a better look at it forsure.

As far as the upper goes, that wouldn't be the problem because I never had the upper off the bike. Everything was lined up perfectly until I took the plastics off.. But the upper was never touched.

Thanks again guys.
Not right now chief, im in the f'ing zone
Join Date: Dec 2005
Location: MILWAUKEE
Posts: 4,495
Thanks: 0
Thanked 4 Times in 4 Posts
Feedback Score: 4 reviews
yeah the uper is held on by two bolts. When the bolts are lose the upper can be moved up or down 1-2mm. Try moving that. My right side air tube cover creates a little gap by the tank. Oh well..
---
Bungle in the Jungle!!!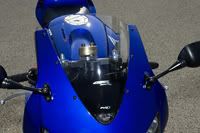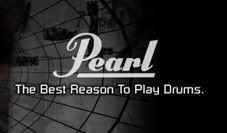 Beep Beep m' Beep Beep YEAH!!!
Posting Rules

You may not post new threads

You may not post replies

You may not post attachments

You may not edit your posts

---

HTML code is Off

---