Pocketbike Racer
Join Date: May 2007
Posts: 374
Thanks: 0
Thanked 0 Times in 0 Posts
Feedback Score: 0 reviews
scratches on lowers and dents on headers
---
i dont know if this is normal to other people but the bottom of my lower fairings are scratched up... not heavily but still it seems to make contact with the ground and also the bottom of my headers are scratched also and there is also a small dent in one of them.

does anyone else have this problem? is this just normal wear and tear from riding? my bike is not lowered and i dont wheelie it and im not a fatty but i do ride it up a ramp to get it out of my backyard and i think it may be hitting at the top...
---
DEATH BEFORE WALKING
Knee Dragger
Join Date: Jul 2007
Location: Shakopee, MN
Posts: 244
Thanks: 0
Thanked 0 Times in 0 Posts
Feedback Score: 3 reviews
Sounds like you are riding it off curbs that are too high. I've got 9,000 miles on and not a scratch, much less a dent. Good luck figuring it out.
---
'05 CBR600RR
'03 ZRX1200R
'72 Rupp Roadster

Never argue with an idiot, he will only drag you down to his level and beat you with experience.
Not right now chief, im in the f'ing zone
Join Date: Dec 2005
Location: MILWAUKEE
Posts: 4,495
Thanks: 0
Thanked 4 Times in 4 Posts
Feedback Score: 4 reviews
i launched mine off a curb or 2 hahaha nad never have hit the ground. Speed bumpb perhaps?
---
Bungle in the Jungle!!!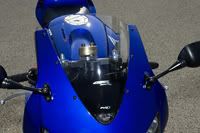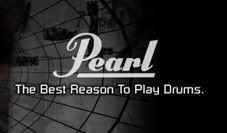 Beep Beep m' Beep Beep YEAH!!!
AMA Supersport Racer
Join Date: May 2007
Location: Sacramento, CA
Posts: 542
Thanks: 0
Thanked 0 Times in 0 Posts
Feedback Score: 1 reviews
is the bike lowered?
---
1973 Yamaha TX500 - Blue and White
1999 Honda CBR F4 - Yellow and Black
2007 Honda CBR 600RR - Black and Silver
Join Date: Jul 2007
Posts: 1,106
Thanks: 0
Thanked 0 Times in 0 Posts
Feedback Score: 0 reviews
Since u mentioned that u use a ramp and such, it is quite feasible that the scratches on the lower fairing are maybe from contact with that. maybe even the dent/scratch in the headers could be from that also.


However, I also thought that those items u mentioned could also be caused by simple wear and tear from riding: that is, very small rocks, small sticks, pebbles, etc. in the roads that get swept up by the front tire and get thrown off the front tire before they get blocked by the front hugger. In such case, scratches may occur on the lowers and headers.

I have about 9000 miles and know for a fact that I havent scraped any curbs or ramp tops, but i do have scratches (that are almost in discrete lines) on the portion of the lower cowl that is closest to the front tire (on a white bike, those scratches are very easy to see) and my headers seem to be very mildly "pock marked".

i dunno, just my 2 cents
Moto GP Racer
Join Date: Aug 2007
Location: Plover, WI
Posts: 5,158
Thanks: 0
Thanked 324 Times in 121 Posts
Feedback Score: 5 reviews
Posting Rules

You may not post new threads

You may not post replies

You may not post attachments

You may not edit your posts

---

HTML code is Off

---