Interesting article
---
http://superbikeplanet.com/2010/Aug/...0wchampion.htm
Quote:
Former World champion Kenny Roberts Junior looks at current 800cc MotoGP racing and has many opinions, but one is clear above the others. He feels the role of electronics in MotoGP racing is too large and needs to be drastically cut back.

As an offspring of Kenny Roberts the Elder and a person who literally grew up on dirt tracks, Junior grew up riding by steering with the rear wheel--something that's difficult at best on a traction-controlled bike. One of the most-effective ways to set up a 500cc two-stroke GP bike so it was exiting a corner on the meaty, center part of the rear tire was to slide the rear and get the bike pointed properly at the exit. It was a technique used by KR, Junior, Kevin Schwantz, Eddie Lawson, Wayne Rainey, Eddie Lawson, and pretty much every other rider from the 500cc era. One rider, Luca Cadalora was famous for riding a 500 mostly on the front wheel. He suffered very few high-sides but did lose the front-end a fair amount. And, that's exactly what today's MotoGP riders are doing. With traction control, sliding the rear and steering with the rear wheel have become a lost art.

Roberts, long a critic of electronic engine aides in MotoGP racing, hasn't seen much progress on that front since he walked away from the sport in the middle of the 2007 season at Barcelona. Roberts rode Grand Prix 500s and made the move to MotoGP but watched as electronics hamstrung the sport to the point where "it looks like anybody can do it".

Whether MotoGP is a series more challenging to programmers than rider, the 2000 world champion feels that MotoGP remains the pinnacle of motorcycle sport. A strong point made repeatedly by Roberts is that he feels the best riders are still in MotoGP. "Unquestionably," he affirms. "But I want to watch the best riders in the world, not the best electronics."

It's difficult to put a modern 800cc MotoGP bike in the same category with a two-stroke 500 or a 990cc four-stroke prototype in terms of visual spectacle. 800s rarely wheelie, never exit a corner out of line and according to Roberts this drab show leaves fans who know motorcycle racing empty. 500s were airy; angry bees that could maim a rider, the original 990s were unholy rocketships. In the downsizing to 800cc, MotoGP bikes have been neutered into a bike that requires an emancipated rider and the very best nerds and computers money can buy. The resulting MotoGP show leaves Roberts Junior cold.

"Ever seen an NHRA race?" he asks. "When you see a Top Fuel car leave the starting line, you're reeling, you're spent. You can't believe what you've just seen. That's what MotoGP should be like."

"You go to a MotoGP race and you watch the thing go (makes traction control engine skipping noise). People then ask, 'Hey, what's that? 'Oh, that's the traction control.' And there's nothing visually exciting about it. It gives fans the impression that they could ride a MotoGP bike. Which they can't, but it really seems like they could."

Roberts wants fans to come to the track or tune into TV and watch MotoGP and leave with the same 'get me a cigarette and a pillow' feeling that one has leaving an NHRA Top Fuel or Funny Car race. "You want them to watch the bikes and really think 'These guys are crazy'. Have smoke coming off the back tire, wheelying, leaving them thinking 'Wow, there's no way I could do that'."

MotoGP, Roberts feels, already has in place one component that would make a non-traction control MotoGP class more visually exciting-a control tire. "The best year of GP racing in a long, long time, I think, was 1991 when both Kevin Schwantz and Wayne Rainey were on Dunlop tires and Michelin had basically pulled out of GP, Michelin teams were forced to use standard tires. That year was the best, the tires were at a point where they were somewhat predictable and the riders could just ride, and not worry about being highsided into the hospital."

"Now, if they immediately took the traction control off and put the motors back to 1000-or in my opinion 1200cc-you'd have (more enjoyable) racing to watch."

Experts will say that traction control racing is safer for riders and thus complex electronics should be mandatory on any top level racing motorcycle. Roberts strongly disagrees.

"Without all of the electronics, you'd have racing that's just as safe as we have now, even with 1200cc, because in this era of four stroke engines the torque curve of the engines is much more linear. It's 180 degrees different now than the way that the old mid to late 500s were. You have engines now that have power from 6000 to 17,000 rpm. It's nowhere near as peaky as the old 500, obviously. Also the tires at that time didn't have a lot of feel, whereas now they do."

"Riders will learn to ride whatever they're given, and with a control tire what they can do will be limited because you can control the tire grip level, which will then control the cornering speed."

"The problem isn't so much horsepower now as it is cornering speed, the tires became so good that what were third gear corners became fourth gear corners. The more cornering speed you have the more dangerous it is, because then you reach walls and gravel traps so much quicker, and at greater speed. You have places that if you crash in second gear, it's no problem, but if you crash there in third gear, fourth gear, it's a problem."

Roberts gave an example of how the drop in lap times in the late 990 and early 800 period was dramatic in MotoGP, especially in light of the fact that the track he references has essentially no straight sections. "At Laguna Seca there are no long straights and you are turning all the time so that magnifies cornering speeds. They took away power with the 800s but the tires and corner speeds demolished the lap times anyway. For example, the year Nicky Hayden won the title, he did a 1:23.9. By 2008, at Laguna, on an 800, he was doing 1:21.4."

"Now, riders are achieving their fast laps on their entrance and in the middle of the corner," the 2000 world champion continues. "This is why you see them all crashing on the front, and why they all say after they crash 'Well, I did nothing different on that lap than I did on the previous one'. Because once they get into the corner, they pin it and the bike takes over. If a guy's pulling away from you, and you're pinned, how do you pin it more? Where are you going to make up time? You've got to make it up going into the corner."

Any push to limit the role of electronics in MotoGP is one that Roberts supports. "Clearly, they're on the right track with the control tire and a move to more displacement. They can give the riders back some horsepower now."
I completely agree. I find myself on the edge of my seat when watching 125cc and Moto2, and watch from start to finish. Come the MotoGP race, it's just boring. You can pretty much predict who's going to finish where based on where people are coming out of T2 on the 1st lap.
Moto GP Racer
Join Date: Jul 2009
Location: Ypsilanti,MI
Posts: 3,336
Thanks: 193
Thanked 69 Times in 69 Posts
Feedback Score: 14 reviews
hmm very interesting and i indeed think he has a valid point
---
Quote:
Women are mental terrorists. They bleed for almost a week and don't die. Of course they're crazy. Seriously. End of discussion.
R.I.P PHATSTUD
officially addicted to track
Lifetime Premium
Join Date: Aug 2008
Location: Culver City, CA
Posts: 918
Thanks: 0
Thanked 5 Times in 5 Posts
Feedback Score: 9 reviews
He's right on certain points but 1200's in MotoGP? That's way too big a bike unless it's a twin.
---
"Riding a race bike is an art - a thing that you do because you feel something inside." - Valentino Rossi


"Now I can say my morale is reasonably high because I've discovered I have a great rapport with morphine!" he joked, adding "I hope nobody wins!" when asked about the race. - V. Rossi

*BOTM Feb '11, Mar '12*
Join Date: Aug 2008
Location: Visalia, Ca
Posts: 23,598
Thanks: 1,002
Thanked 1,191 Times in 901 Posts
Feedback Score: 27 reviews
Nice find, good read
---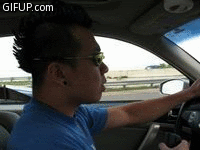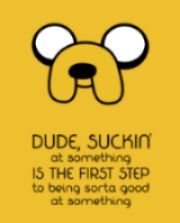 AMA Supersport Racer
Join Date: Sep 2009
Location: Baltimore, MD
Posts: 1,369
Thanks: 6
Thanked 6 Times in 6 Posts
Feedback Score: 0 reviews
nice find, i find myself enjoying the moto 2 races a lot more too for some reason
---
04 cbr 600RR sold
2010 cbr1k-pita
AMA Supersport Racer
Join Date: Apr 2007
Location: Adelaide
Posts: 1,160
Thanks: 1
Thanked 20 Times in 17 Posts
Feedback Score: 0 reviews
probably cause the fields sooooo much bigger, and the racings much closer
Quote:
He's right on certain points but 1200's in MotoGP? That's way too big a bike unless it's a twin.
How so? It's MotoGP man. WSBK is already pushing 220+HP out of the bikes. Them bitches in MotoGP need to be riding 300HP monsters.
BOTM Winner 8/12 / Super Moderator
Join Date: Jun 2010
Location: Canada
Posts: 12,223
Thanks: 2,141
Thanked 1,043 Times in 921 Posts
Feedback Score: 12 reviews
Good read! i gotta start watching moto2 ;) 300hp monsters lol hilarious
Moto GP Racer
Join Date: Dec 2005
Location: Islas de Filipinas
Posts: 6,774
Thanks: 407
Thanked 396 Times in 337 Posts
Feedback Score: 1 reviews
yeah! & enough with the fuel, transmission & cylinder restrictions, put it back to where it was & let teams run 5 6 or even 8 cylinder engines with 14 to 21 speed gear boxes. i want variety & not an all 4cylinder cup.
---
2003 CBR 600RR JDM
HRC ECU AMA spec
HRC radiator
Electrex World race alternator
WP 4618 rear shock
WP 1508 steering damper
Ohlins 9.0N fork springs
Overrev tuned fork cartridges
Akrapovic Evo Carbon FS
Dynojet PCV WB2 POD300
BMC race air filter
AFAM 15/47 sprockets
DID VX2 520 gold chain
Brembo 19RCS MC
HEL brakelines
Euro Racing riser plates & lever
HM Plus quickshifter
EVR CTS slipper clutch
BST CF wheels
World Superbike Racer
Join Date: Sep 2008
Location: Atlanta
Posts: 2,023
Thanks: 0
Thanked 12 Times in 11 Posts
Feedback Score: 12 reviews
Soup actually did a podcast with KRJR. That is just a summary they wrote. The podcast is pretty good if you have an hour to spare.
---
www.LMGTFY.com
--> give it a try before you ask
Thanks for driving that hybrid...and saving all the gas for me!
Moto GP Racer
Join Date: May 2010
Location: Upstate, NY
Posts: 5,702
Thanks: 213
Thanked 605 Times in 479 Posts
Feedback Score: 2 reviews
I didn't read it, but I'm sure it's very interesting.
Posting Rules

You may not post new threads

You may not post replies

You may not post attachments

You may not edit your posts

---

HTML code is Off

---